NEWS
This Week's OK! Magazine Cover Story: Jessica Simpson's Body Secrets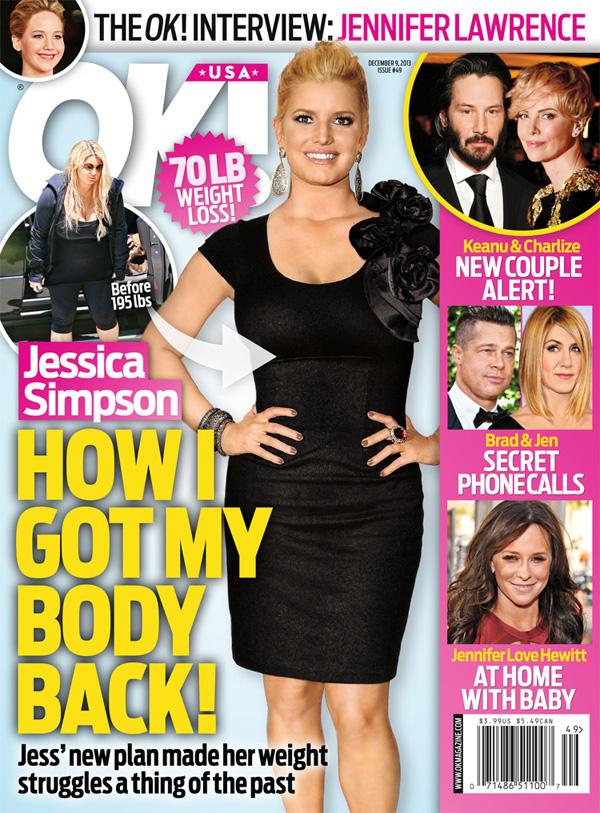 Make sure to pick up this week's issue of OK! Magazine! Can't make it to the newsstand? Don't worry! You can download it right HERE. It's available on virtually every platform including iPad, Kindle, Nook, Google Play, Magster & Zinio. Even better, it costs ONLY $1.99 (that's 50% off the newsstand price)!
Here's what you can expect this week:
OK! reveals the breakthrough diet plan that helped Jessica Simpson drop 70 lbs and ended her weight worries forever.
Catching Fire's Jennifer Lawrence talks about the changes in Katniss, her Oscar win and how she spends her free time.
Keanu Reeves and Charlize Theron enjoyed a romantic date in Hollywood and OK! has all the details.
Kim Kardashian has given Kanye West an ultimatum: control your temper or hit the road!
Brad Pitt recently telephoned his ex-wife Jennifer Aniston—and OK! will tell you why!
After years of heartbreak, Jennifer Love Hewitt settles into new motherhood with the man who won her heart.
How do you like to read magazines? Do you have a digital subscription yet? Download HERE and tweet us @OKMagazine.
Article continues below advertisement