NEWS
Is Tiger Woods Getting Ready to Golf Again?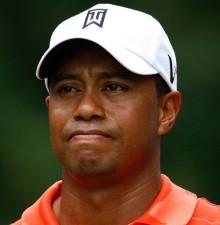 In the aftermath of Tiger Woods' mitsress-related scandals of late 2009, the pro golfer declared that he'd be taking a break from the sport to focus on his family. Is the time coming for Tiger to step back out onto the green? A new report indicates his return to golf could be as soon as March. But will wife Elin Nordegren be there to support him if he does?
TMZ reports that Tiger went from his home in Isleworth, Fla., on Monday to a meeting with officials from the Tavistock Cup to discuss his playing in the tournament. A source tells the site that Tiger is planning to play at the tourney — a PGA event between Isleworth and Lake Nona pros — in March.
Article continues below advertisement
However, wife Elin might not be there to cheer her husband on, as reports indicated Tiger spent Valentine's Day apart from Elin.
OK! NEWS: TIGER WOODS SPENDS V-DAY ALONE
According to TMZ's sources, Tiger's next big swing would take him to Augusta, Ga., for the Masters. No word yet on whether he'll simply be watching or playing.
Tiger announced in December 2009 that he was taking a break from the sport that made him a household name. The declaration came a few weeks after crashing his car on Thanksgiving and the subsequent revelations that he'd been unfaithful to his wife with various women.