NEWS
Tim Robbins Gets a Star on the Walk of Fame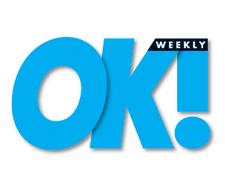 Tim Robbins is not only an Academy-Award winning actor, he's now, literally, part of Hollywood's history.
On Friday, the actor received his own glittering star on the Hollywood Walk of Fame.
"I used to take the bus from here to Burbank to go to work," the Shawshank Redemption star said during the ceremony. "When the bus was late, I would walk up and down and throw my cigarettes down. Now I have the honor of having this done to my star."
Article continues below advertisement
Robbins' star was placed next to longtime love and partner, Susan Sarandon's star, who attended the ceremony along with Jack Black, who said he's known Tim for 25 years.
"I literally looked up to him," Black joked. "I actually became his stalker because I wanted to be part of his world."
A California native, Tim, 49, was nominated for best director at the 1996 Academy Awards for Dead Man Walking, a film which won Sarandon a best actress Oscar for her role as a nun who becomes sympathetic to a man on death row (played by Sean Penn.)
"I'm so pleased to be part of his life, and I want to present Tim's best production--our three kids," Sarandon said.
In 2004, Robbins won a best supporting actor Oscar for his role as a man haunted by memories of childhood abuse in Clint Eastwood's Mystic River.