NEWS
TLC Release The Trailer for Their Movie—And Talk A New Collab with Lady Gaga!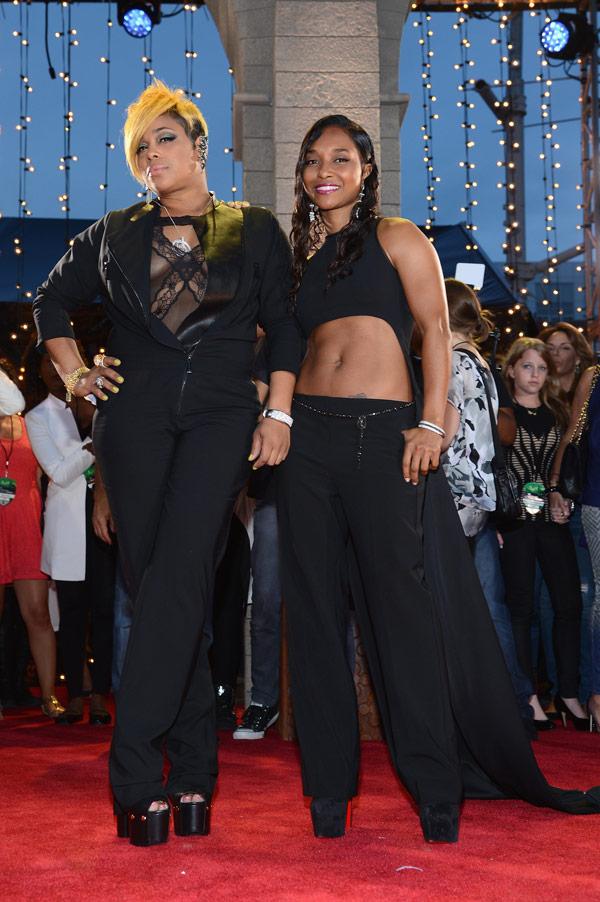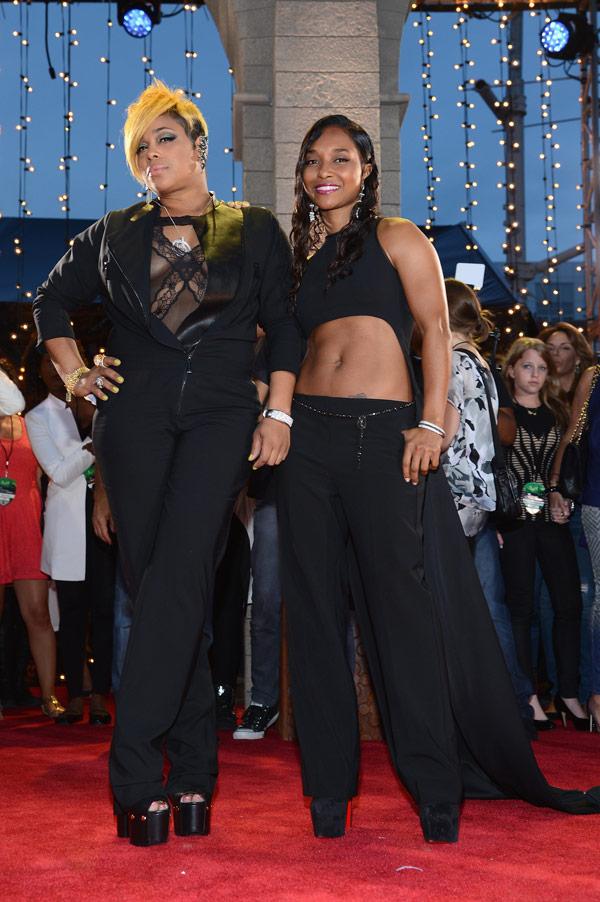 After introducing Drake, the ladies headed backstage to chat. T-Boz and Chili discussed their upcoming album, out in October. It's their first new music since 2002, and it sounds like it's going to be major: "We're in the studio every day working hard. Putting out some hits," T-Boz said. She spilled that they're working with hitmakers like Ne-Yo and none other than show-opener Lady Gaga.
MORE ON:
OK!'s 25 Days to VMAs
Article continues below advertisement
Photos: See the top beauty moments at the VMAs!
"We also have a song called 'Posh Life.' It's with Lady Gaga and Dallas Austin. We're really, really excited about that," said T-Boz. What's it like working with mother monster? Apparently, she loves TLC. "I was floored," says Chili. "I was amazed, that she was such a big TLC fan."
"She has a lot of high energy," laughed T-Boz. "I went to the studio to meet her, and I didn't know how much of a TLC fan she was! I was like, Wow. Really?" Um, it's not that surprising, ladies! Give yourself some credit!
Photos: We picked the top ten best-dressed ladies! Do you agree? See them here!
They also discussed their upcoming VH1 movie, also out in October. "We've been very hands-on since the script process, down to choreography," said T-Boz. "This is our project. Our baby," agreed Chili. The trailer debuted last night. Take a look!
youtube=https://www.youtube.com/watch?v=1wfuCh1ffVM&w=420&h=315
How does the movie look? What do you hope the movie covers? Are you excited to hear a song with TLC and Lady Gaga? Tell us in the comments below or tweet us @OKMagazine.