NEWS
Today Show Favorite Has Passed Away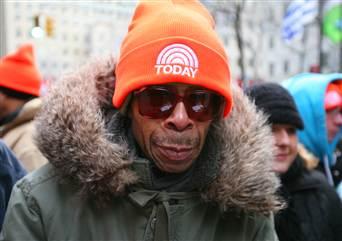 With all the changes that the Today Show has seen over the past few years, there's always been one constant: Linny Boyette.
OK! News: 4 Scandalous Things Miley Cyrus Said to Matt Lauer during her Today Show appearance.
You may not have known his name, but you definitely knew his face—he's the guy who always stood in the crowd at the plaza, day in and day out. He was always wearing sunglasses, was usually bundled up tight, and whenever the camera passed over him, he'd give a knowing point to the camera, and to all of us watching at home. A constant no more, Linny passed away Sunday at the age of 71, from complications after suffering a heart attack.
Article continues below advertisement