NEWS
Today We're Loving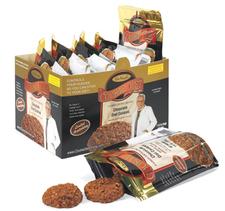 Kim's New Diet!
Reality star Kim Kardashian is just one of the latest celebrities to indulge in Dr. Siegal's Cookie Diet
A source tells OK!, "Kim buys the Oatmeal Raisin and Chocolate flavor cookies. She likes to use the cookies to control the number of calories she eats. She also uses the Creme Brulee and Chocolate shakes to change the diet up a bit."
Sounds tasty, for sure!
Check out CookieDiet.com to pick your flavors and start your diet today!
Article continues below advertisement