NEWS
TRAILER: Saoirse Ronan Is a Tiny Assassin in 'Hanna'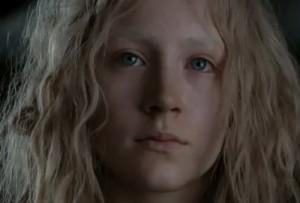 Anyone who's seen Saoirse Ronan in Atonement or The Lovely Bones might not think she's got a violent, scary bone in her body. Well, she might not in real life, but in the trailer for action thriller Hanna, she sures seems pretty scary as an assassin. We wouldn't want to run into her in a dark alley, big blue eyes or not.
OK! GALLERY: COLIN FARRELL & JIM STURGESS STEAM UP THE RED CARPET IN DUBAI
Joe Wright directs this wintry killer movie, co-starring Erica Bana as the father of Hanna, who trains his little girl to grow upt o be just like him.
Article continues below advertisement