NEWS
Tuesday Night TV Roundup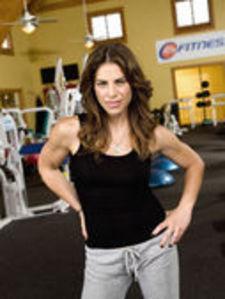 OK!'s Elizabeth Herr, Derek Ivie and Rana Meyer break down your fave shows of the night: The Biggest Loser, American Idol and One Tree Hill!
The Biggest Loser: "Last night's episode was obnoxious. Well not the episode as a whole, just Dan from the Blue Team. With the singing and the complaining and the trying to make the other team feel bad even though they didn't... it just annoyed me. I think his mom had him under wraps, but now that she is gone he is going insane. And the tattoos were a bit much, especially since I don't think Dan and Jay even had the word pride anywhere on the tattoo. But I am getting ahead of myself here: Let's start at the beginning. Jay won last week's weigh-in and took the walk to the top of the hill to pick his envelope. He picked the third envelope to represent the three people he left back at home. It was a trip for himself and his team to Vegas for a night. Bob isn't allowed to go. They are really excited, but Bob thinks it will be a death trap for their weigh-in. Kelly is upset that Paul is gone and is worried about her position in the game. The guys on the Blue Team go to Vegas and promise Bob that they will work out. The do indeed go out and then they put on their fancy new suits and hit the town. The Black Team decides to be mischievous and send a ton of fatty foods to the Blue Team's room. The Blue Team resists and goes out and parties. The brothers go back to he room at about 2:30 in the morning while Dana and Roger don't return until 6 a.m. The brothers go work out the next morning and don't wake the other two up. Roger flips out and is mad at them while Dan sleeps without a care in the world. Back at the campus Jillian is kicking the Black Team's asses and is paying special attention to Brittany because her weigh-ins have been so weak. Before leaving, the Blue Team decide to get those "pride" tattoos since that's what they say to pump themselves up. They come home and show them to the Black Team. The Black Team laughs at them and goes back to working out. The challenge has the teams facing off in a four-part race. The Blue Team wins their first challenge and trips for two to Puerto Rico. Last chance workouts are crazy intense and lead to a Black Team's victory over Blue. Looks like the trip to Vegas did hurt them in the end. Mark is sent home because he only lost one pound. He makes a secret deal with Roger that if he goes home Roger has to "take care of his brother." With that, he goes home. Next week the teams are divided, but with a 4-to-3 advantage, the Black Team has the opportunity to rule this game." — Derek
Article continues below advertisement
American Idol: "My expectations for this '70s-themed show were low given how unimpressive the guys were last week. But surprise, surprise — last night did not suck. Song picks were mostly good and the nerves seemed to be under control. Michael Johns got it started with Fleetwood Mac's 'Go Your Own Way.' Now, Simon criticized this choice, but that wasn't my problem, because, duh, the Mac rocks. No, here's why Michael lost me: He didn't do anything groundbreaking, and in fact only made me long for Lindsey Buckingham. To paraphrase Simon, Mikey's not as good as he thinks he is. But obviously he was serviceable enough to survive the week.
Jason Castro pulled off the impossible. He took the treacle that is Andy Gibb's 'I Just Want to Be Your Everything' and made me like it. And yet, the judges slammed him. Huh? Simon called it schmaltzy. Come on! Jason totally de-schmaltzed that shizz.
Luke Menard is the love child of Orlando Bloom and Matthew Fox, no? He murdered some poor song last week and did only marginally better with 'Killer Queen." You need a big voice and loads of charisma to sell this. Luke has neither. But his good looks will probably keep him around over Robbie Carrico, who busted out 'Hot Blooded' to prove his rocker bona fides but isn't interesting enough to make me care.
Article continues below advertisement
As if I couldn't love Danny Noriega any more, he hits me with The Carpenters' 'Superstar.' He could sing the phone book and I'd be riveted. He's like a little Rufus Wainwright. And David Hernandez just keeps on singing circles around everyone. For my money, 'Papa Was a Rolling Stone'was the best performance of the last two weeks. Michael should be afraid.
And we should all be afraid of how aggressively Jason Yeager cornponed all over the Doobie Brothers' 'Long Train Runnin'.' He's Bill Murray's lounge lizard from SNL, except not on purpose. He is so gone. Chikezie, however, wins the award for most improved, saving his hide with Donny Hathaway's 'I Believe to My Soul.' But he really needs to stop being a baby and let that orange suit business go.
Reason #23 to like David Cook: He's a 'word nerd.' I'll help you with that crossword puzzle, baby, right after you're done being all hot with your guitar and rocking out on 'All Right Now.' Simon can suck it. Crosswords are boring, but Michael playing tennis is edgy? Right.
David Archuleta ended the evening by bringing down the house with his lovely, understated take on "Imagine." Not much to say other than wow. After spending a good chunk of last season being sapped of my will to live by Sanjaya, I'm so glad this kid is no joke." — Elizabeth
One Tree Hill: "Tonight's episode was straight out of The Breakfast Club, at least for the girls. While waiting for Lucas and Nathan's first coaching job for the Tree Hill Ravens, the girls end up getting themselves stuck in the high school library. The biggest drama all came down to Peyton and Lindsay, and it was fabulous. They just kept making snarky remarks to each other and the best part was when Brooke told Peyton that Lindsay's ring was the same one that Lucas had proposed to Peyton with just a few years ago. You knew Peyton was going to hold onto that tidbit to use at the right moment. And use it she did! Just as the barbs were flying back and forth, Peyton threw it out there and, boy, did that sting Lindsay. But not as bad as when Peyton started going on and on about Lindsay being a rich daddy's girl, and how her daddy was going to be planning her big wedding. Lindsay then broke down and revealed that her daddy had died two years ago from cancer and she had to finally pull the plug. It was an awful moment, but it was one that needed to happen for these girls to call some sort of truce. And luckily, that finally happened. Meanwhile, at the start of the episode, just as Nathan was about to tell Haley about flirty Nanny Carrie, the nanny herself interrupted and claimed she was quitting because she had gotten into grad school. Good move Carrie, because you knew your butt was about to get fired anyways. But Nathan does need to step it up, he needs to tell Haley the truth. Because something just tells me that the nanny isn't gone for good." — Rana