NEWS
Turn That Frown Upside Down, John Mayer!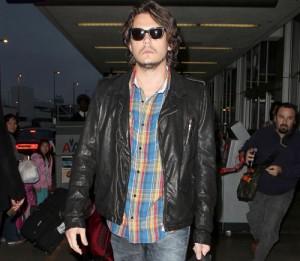 Boo hoo. Being John Mayer is just sooo sad. Dating lovely starlets, singers and other gorgeous ladies is suuuch a drag. Getting your picture taken because you used to love talking to paparazzi is veeery inconvenient. Buck up, John —it's not all that bad! The musician looked like he needed a good giggle on Thursday on his way to catch a flight at LAX in L.A.
OK! NEWS: GIADA DE LAURENTIIS DENIES JOHN MAYER HOOKUP REPORTS
Article continues below advertisement
Understandably, it is annoying, we're sure, to have cameras surrounding you on what is a normal, boring everyday event for the rest of the world. But perhaps now John is regretting courting the press like he used to in the past.
OK! GALLERY: TAYLOR SWIFT ON EXES IN SONGS — "THEY'VE HAD FAIR WARNING"
Considering the immense popularity of Taylor Swift's new album, Speak Now, and a certain song on it called "Dear John," maybe it is okay for John to be looking a bit glum.