NEWS
TV Takeover: Super Fun Night Executive Producer John Riggi Compares Rebel Wilson to Lucille Ball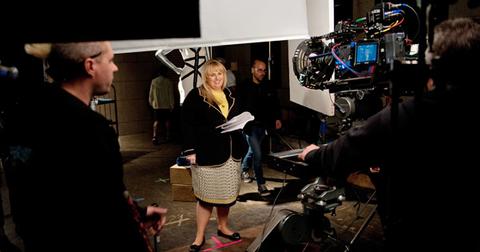 Producer and writer John Riggi knows a few things about comedy. He's been writing for funny TV shows for over 20 years, including 30 Rock and Will & Grace. He's now working alongside Rebel Wilson on her new show, Super Fun Night, and we can't wait to see what they come up with! See what he had to say about the show, which debuts October 2.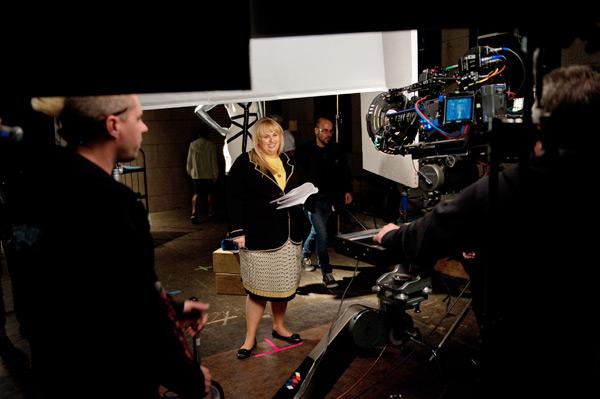 OK!: What's the story of the show?
John Riggi: It is about three friends, Kimmie, Marika, and Helen-Alice. They are socially awkward girls who for a very long time have been counting on each other for all their social activity, which means staying home on Friday nights, ordering pizzas and watching DVDs. Kimmie's character gets a promotion where she works, and a very handsome guy invites her out to drinks. So she convinces her two friends to go out to this club.
Article continues below advertisement
Photos: See behind-the-scenes photos from Super Fun Night!
OK!: What story do you think will be told over the course of the season?
JR: When Rebel and I started working together, I said, "Reb, what is the story? What's Kimmie's thing?" And she said, "I have this little post-it that I keep with me all the time." I'm paraphrasing, but it says "I just want to let girls who aren't necessarily the most popular, or the most pretty, to know that they can have fun times and a lot of adventures too. They get their chance." I really responded to that. They get to step up to the plate and take a swing. That is the story we want to tell.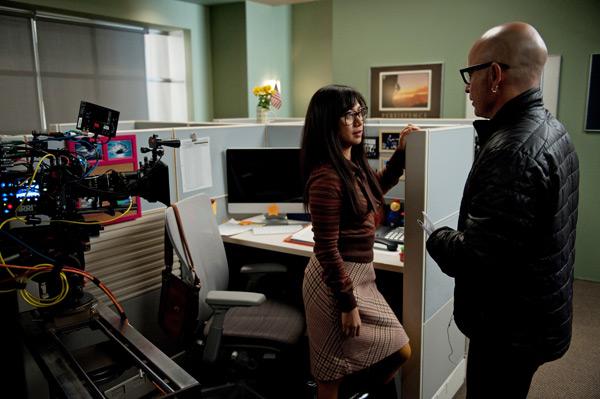 OK!: How would you describe the tone of the comedy?
JR: We have very good, performance-driven pieces because of Rebel. She is able to do things like sing and dance, or rap. She can do whatever she wants and is really an amazing, physical comedian. I don't think it is an outlandish comparison to say she is almost like Lucille Ball in that way. She very much likes doing that kind of stuff.
OK! News: Rebel Wilson shares an LOL story about Jason Segel.
Article continues below advertisement
OK!: What has it been like working with Rebel?
JR: It's been great. One of many things I love about her is she knows exactly what she wants. My biggest challenge here is to try to get her what she wants within the construct of American television. All of her experience is in Australian television, and they have a very different system. But I really like working with her because she is very decisive. Also, I laugh all day because she is hilarious.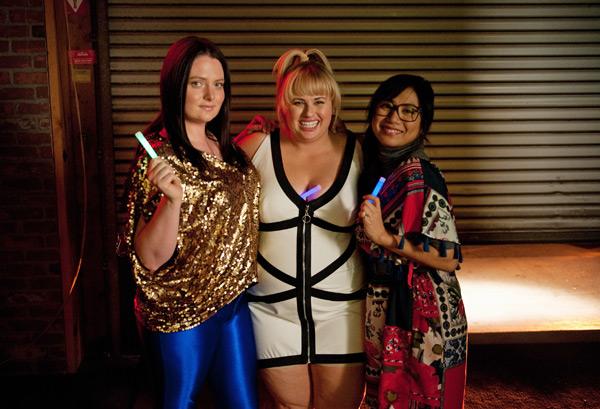 OK!: What do you think dudes will like about this show, since it seems very female-centered?
JR: Apparently, Rebel has a pretty good following in the male demographic. So I'm sort of excited about that. I think guys like watching funny women. I would say Kristen Wiig is pretty popular with guys, as much as she is with ladies. I'm hoping we can pull those guys in because I think we are doing stories they will like to see.
Do you think you'll be watching Super Fun Night? Are you a Rebel Wilson fan? What's your favorite new show so far? Tell us in the comments below or tweet us @OKMagazine.