NEWS
5 Shows To Watch Today Like NPH At The Disney Parks Christmas Day Parade, The Soup Clipdown and More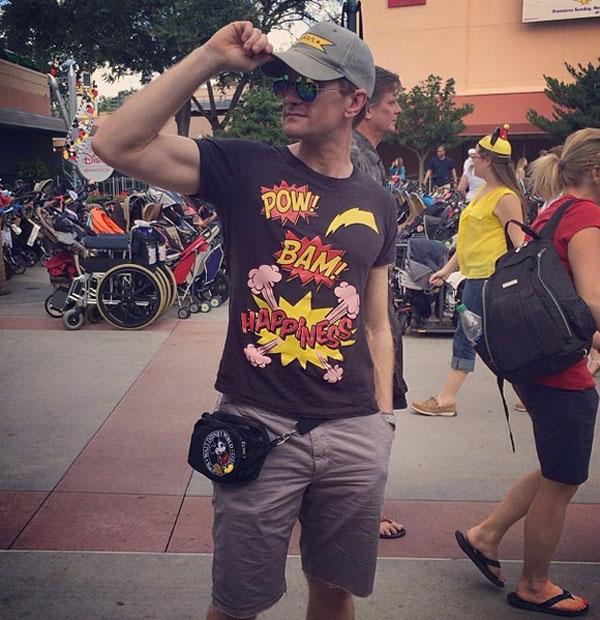 Ah, Christmas. It's here at last. You're surely going to be enjoying some quality family time today, but take a break from the crazies and tune into these 5 shows that'll be on today/tonight. Or watch them with your family? Whichever, but either way, you don't want to miss 'em...
Photos: See Celebs' Adorable Christmas Cards For 2013
Disney Parks Christmas Day Parade. 10am on ABC. The special was filmed back in November, but the annual festivities will air today, featuring Neil Patrick Harris and Nick Cannon as hosts (reporting from Florida and California, respectively), plus there will be performances from Demi Lovato, Jordin Sparks, Mary J. Blige and more. Oh, and don't forget about the floats! There's obviously going to be floats.
Article continues below advertisement
youtube=https://www.youtube.com/watch?v=BRKGmiWR5e8&w=640&h=360
Kelly Clarkson's and Michael Buble's Christmas specials. 8pm and 9pm on NBC. If you missed 'em both the first time, NBC is airing an encore presentation of Kelly's and Michael's specials, which both involve holiday festivities, Christmas songs and famous people.
Photos: 8 Things We Learned About Chanukah From Pop Culture
Doctor Who. 8pm on BBCA. In 2013's Doctor Who Christmas special, we say goodbye to Eleventh Doctor Matt Smith and welcome in Twelfth Doctor Peter Capaldi. Here's a very vague preview:
MORE ON:
Neil Patrick Harris
Photos: Relive The Kardashians' Kraziest Moments of the Year
The Soup Clipdown Part 1. 10pm on E!. Joel McHale begins his countdown of the best clips of the year—part two airs on New Year's Day. His cast members from Community join him both times, too! Here's one viral video that they'll certainly be discussing:
youtube=https://www.youtube.com/watch?v=opiMHTaUEaA&w=640&h=360
Duck Dynasty. 10:30 pm on A&E. Since the future of Duck Dynasty is unclear after that whole homophobic controversy, might as well tune into an awesome rerun, no? They're replaying season 3 episode 9, "Ring Around The Redneck."