NEWS
A Brief Investigation Into the Duck Dynasty Disaster!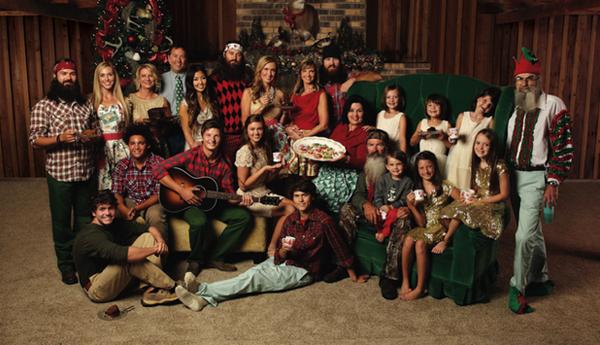 Holy pop-culture disaster, Batman. In a reality TV blowout that now has even politicians involved, A+E has suspended Duck Dynasty star Phil Robertson from filming and the controversy is mounting by the hour. Here's how it went down!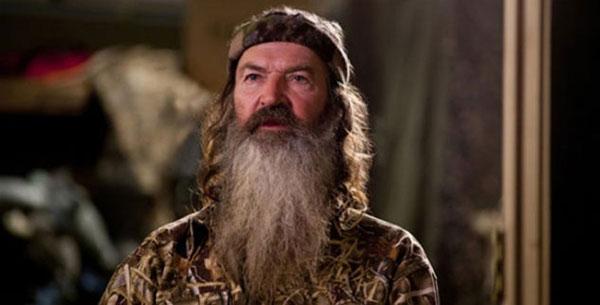 On Wednesday, December 18, GQ posted a story from its January 2014 issue, on newsstands now, which features Duck Dynasty star Phil Robertson's polarizing opinions about gay men and black people. "It seems like, to me, a vagina —as a man—would be more desirable than a man's anus. That's just me... But hey, sin: It's not logical, my man. It's just not logical."
Article continues below advertisement
By Wednesday afternoon, A+E released a statement condemning Robertson's comments and putting the star on indefinite leave. "We are extremely disappointed to have read Phil Robertson's comments in GQ, which are based on his own personal beliefs and are not reflected in the series Duck Dynasty. His personal views in no way reflect those of A+E Networks, who have always been strong supporters and champions of the LGBT community. The network has placed Phil under hiatus from filming indefinitely."
OK! News: The Robertson kids of Duck Dynasty discuss their Christmas album!
Almost immediately, right-wing viewers and fans of the show responded with a petition to support Robertson and boycott A+E. Well wishes for Robertson on Facebook and Twitter, with the hashtag #IStandwithPhil going viral.
Sarah Palin then posted her support of Phil on Facebook: "Free speech is an endangered species. Those 'intolerants' hatin' and taking on the Duck Dynasty patriarch for voicing his personal opinion are taking on all of us."
Article continues below advertisement
OK! News: Watch Miley Cyrus' most recent crazy awards-show performance!
Governor Bobby Jindal, who presides over Phil Roberton's home state of Louisana, released a statement of support as well. "The politically correct crowd is tolerant of all viewpoints, except those they disagree with... In fact, I remember when TV networks believed in the First Amendment. It is a messed up situation when Miley Cyrus gets a laugh, and Phil Robertson gets suspended."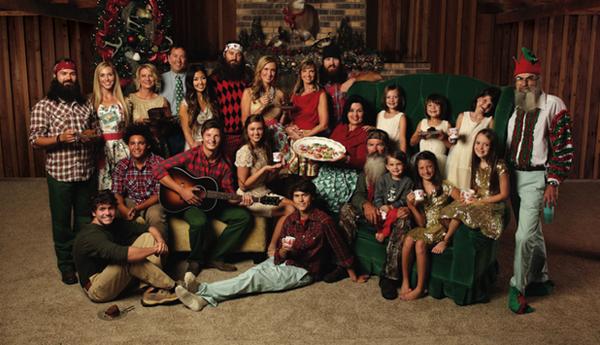 Last night at 7pm, the Robertson family finally released a statement of their own, in which they refuse to film without Phil. "Phil would never incite or encourage hate. We are disappointed that Phil has been placed on hiatus for expressing his faith, which is his constitutionally protected right," the family wrote. "We have had a successful working relationship with A&E but, as a family, we cannot imagine the show going forward without our patriarch at the helm. We are in discussions with A&E to see what that means for the future of Duck Dynasty."
polldaddy poll=7662489
What do you think of all this drama? Which side are you on? Are you a fan of Duck Dynasty? Tell us in the comments below or tweet us @OKMagazine.