NEWS
Tweet Repeat: Britney Spears Teases "Perfume" Music Video, Jesse Tyler Ferguson Meets James Franco and More!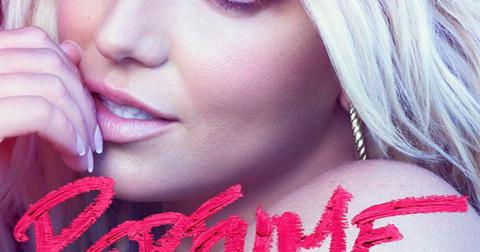 Dec. 9 2013, Published 10:49 p.m. ET
View all comments
Welcome to Tweet Repeat, your daily dose of the best celeb anecdotes found on Twitter. We've scoured the site looking for the funniest, weirdest, goofiest, deepest, craziest, sweetest, most intriguing thoughts of the day, from the most intriguing people on the internet. See what Mario Lopez, Cameron Diaz, Mindy Kaling, Ryan Seacrest and more were up to in the Twittersphere today.
Did I just read that Garth Brooks is going on a World Tour?! Garth is my ALLLLLLLLL time favorite singer! I'm sweatin over here!! 😍

— Kim ZolciakBiermann (@Kimzolciak) December 10, 2013
The Scar Jo falling memes might be the most creative contribution to the internet I've seen.

— KATY PERRY (@katyperry) December 9, 2013
As a moviegoer all I'm seeking is an epic battle between Good and Evil over the fate of the Universe

— Mindy Kaling (@mindykaling) December 9, 2013
Nice meeting you @JamesFrancoTV. I promise you don't know me nor have we ever met but I am happy our worlds collided.

— Jesse Tyler Ferguson (he/him/his) (@jessetyler) December 9, 2013
after @justinbieber hung up he called back saying he was about to get in the shower... sweet dreams beliebers

— Ryan Seacrest (@RyanSeacrest) December 9, 2013
dying to share our holiday card with you all.. it's so good this year!! i will share after howard gives me the ok.

— Beth Ostrosky (@BethStern) December 9, 2013
Article continues below advertisement