NEWS
Tweet Repeat: Johnny Knoxville Hangs With Mike Tyson, Star Wars Joins Instagram With An Amazing Darth Vader Selfie and More!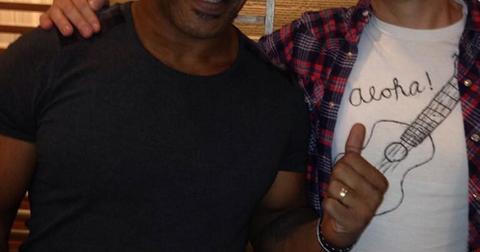 Dec. 2 2013, Published 9:20 p.m. ET
View all comments
Welcome to Tweet Repeat, your daily dose of the best celeb anecdotes found on Twitter. We've scoured the site looking for the funniest, weirdest, goofiest, deepest, craziest, sweetest, most intriguing thoughts of the day, from the most intriguing people on the internet. See what Ciara, Jesse McCartney, Taylor Swift, Zoe Saldana and more were up to in the Twittersphere today.
is a sifter different from a sieve? -things @ChelseaVPeretti has searched today SHE IS A REAL NUT LETS SEND HER OUR LOVE AND COOL PIX 2C!!!

— Chelsea Peretti (@chelseaperetti) December 2, 2013
Article continues below advertisement