NEWS
Tweet Repeat: Khloe Kardashian Hints At Divorce, Jimmy Fallon Reveals His New Tonight Show Logo and More!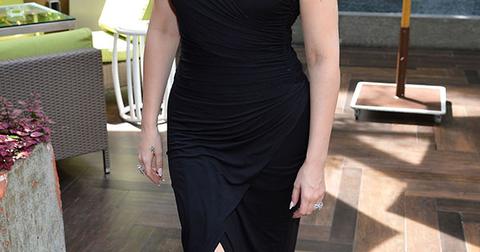 Dec. 18 2013, Published 8:15 p.m. ET
View all comments
Welcome to Tweet Repeat, your daily dose of the best celeb anecdotes found on Twitter. We've scoured the site looking for the funniest, weirdest, goofiest, deepest, craziest, sweetest, most intriguing thoughts of the day, from the most intriguing people on the internet. See what Kelly Ripa, Seth Rogen, Nina Garcia, Ike Barinholtz and more were up to in the Twittersphere today.
This, in and of itself, is heart breaking and torture to my soul. Please, I don't need the extra rumors and BS right now.

— Khloé (@khloekardashian) December 18, 2013
Why do people hashtag their own name on Instagram?

— Nina Garcia (@ninagarcia) December 18, 2013
The new Beyoncé masterpiece is so sexual that I've actually had to shut it off and stare at the floor before resuming listening.

— jenny slate (@jennyslate) December 18, 2013
Just got a pretty lovely holiday e-card from Just Tires

— Ike Barinholtz (@ikebarinholtz) December 18, 2013
Article continues below advertisement