NEWS
Tweet Repeat: Kim Kardashian Steps Out Post-Baby, Amber Riley Remembers Cory Monteith, and More!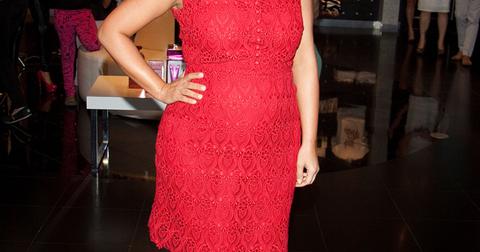 Welcome to Tweet Repeat, your daily dose of the best celeb anecdotes found on Twitter. We've scoured the site looking for the funniest, weirdest, goofiest, deepest, craziest, sweetest, most intriguing thoughts of the day, from the most intriguing people on the planet internet. See what Kim Kardashian, Sarah Hyland, Amber Riley and more were up to in the Twittersphere today.
seeing mr. timberlake & mr. carter tonight at yankee stadium. two entertainers I've always wanted to see live! couldn't be more pumped

— Cody Simpson (@CodySimpson) July 19, 2013
Hey parents- if you bring your babies to the show- that's up to you- but PLEASE bring ear protectors!!!!

— P!nk (@Pink) July 19, 2013
Over the moon that you guys have been loving Best Song Ever - can't wait until you see the full video. LOVED filming it ;)

— Niall Horan (@NiallOfficial) July 19, 2013
Having a serious battle in my head of whether I would dress up as a zombie or Daenerys Targaryen at #SDCC ... If I were even there..

— Sarah Hyland (@Sarah_Hyland) July 19, 2013
Had a right laugh with the fans today at Wanted World. Bowling, bumper cars, and food! Top day x

— Thomas Parker (@TomParker) July 19, 2013
Don't forget to follow us on Twitter @OKMagazine and send us your favorite celebrity tweets of the day!
Article continues below advertisement