NEWS
Tweet Repeat: Lena Dunham Reminisces on 'Pete & Pete,' Justin Bieber Encourages Fans and Jessie J Releases New Video!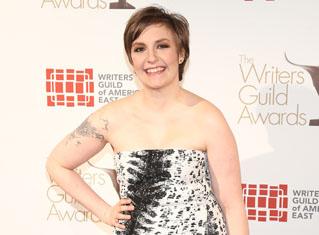 Welcome to Tweet Repeat, your daily dose of the best celeb anecdotes found on Twitter. We've scoured the site looking for the funniest, weirdest, goofiest, deepest, craziest, sweetest, most intriguing thoughts of the day, from the most intriguing people on the planet internet.
From Justin Bieber's words of wisdom to Jessie J's new music video, celebs were buzzing today on Twitter. Kourtney Kardashian also revealed she might be switching up her luscious locks in the near future. Check out what Lena Dunham, Rashida Jones and more were talking about today in the Twittersphere!
Article continues below advertisement