NEWS
Ty Pennington: I've Got a Crush on Oprah!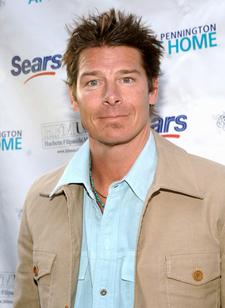 Extreme Makeover: Home Edition host Ty Pennington often talks about his attention-deficit /hyperactivity disorder, but he doesn't let it slow him down. "I stay focused and healthy," he says.
America's most famous handyman recently made time to host ADHD Experts on Call, where families affected by ADHD could learn more about the condition. Ty, who is single and lives in Venice, Calif., has written two home improvement books, including his latest, Good Design Can Change Your Life: Beautiful Rooms, Inspiring Stories.
Article continues below advertisement
OK!: Do you have a celebrity crush?
My celebrity crush would be Oprah. She's pretty awesome, actually.
OK!: Do you like going home to Atlanta?
I'm always going back to smell the air, and eat collard greens. Southern food is so fattening but, man, is it good!
OK!: How do you like to relax?
I read, play a little guitar, see a sunset at the beach, ride my bike, go skateboarding.
OK!: Do you have pets?
I want a dog, but you have to be there. I cannot do that to a dog. It's the same reason I don't have kids.
OK!: Has money changed you?
No, I appreciate everything I have.
OK!: Which celebrity homes need a makeover?
I have no idea. I don't really know any celebrities – I wish I did!
OK!: Tell us something surprising about yourself.
I collect airplane vomit bags. I've got 340! I put a candle in there and put them outside – it looks romantic.