NEWS
Tyra Banks ALREADY Clashing With 'Dancing With The Stars' Head Judge Len Goodman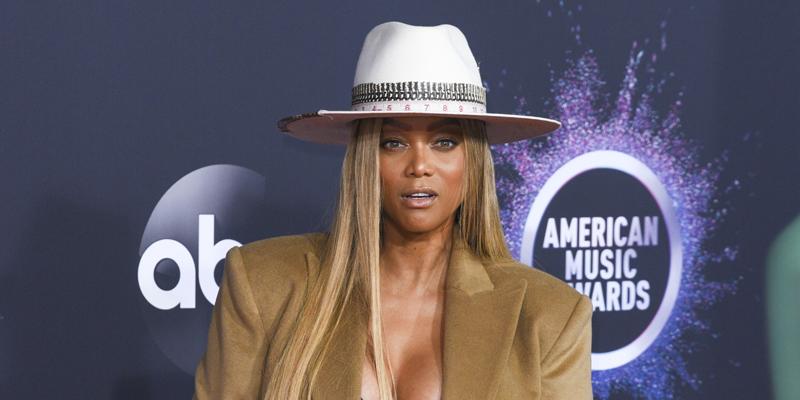 Dancing With The Stars top judge Len Goodman is at home in England healing after having skin cancer removed from his forehead. However, that is nothing compared to the battle he is undergoing with the show's new host and boss Tyra Banks.
The rift between the new host and the show's original judge started brewing when Banks announced that she will be making a slew of changes in the show's production. One of the most controversial changes was the sacking of host Tom Bergeron – who was replaced with Banks herself.
Article continues below advertisement
BANKS BACKLASH: STARS DON'T WANT TO DANCE WITH TYRA
"Len is 76-year-old and doesn't think there is anything wrong with the show. He is proud of the show he started in England before adapting it for a US audience. As far as Len is concerned, he would never have replaced beloved host Tom Bergeron, but no one asked his opinion," sources tell OK!
Goodman had the skin cancer removed from his forehead, and the British non-profit Melanoma Fund posted a picture of Goodman on Facebook with the caption: "Len Goodman has asked us to keep 'spreading the word' re. sun protection for golf."
Even with his illness, Banks is not about to stand down for what she wants, and the only person in her way is Goodman.
TYRA BANKS LOOKING TO SETTLE OLD SCORES AS DWTS EXECUTIVE PRODUCER
"Tyra has taken over completely. She is an executive producer as well as the host and wants to change the show to a point where it's long-time fans won't recognize it anymore. The only person that is standing up to her is Len, which as you can imagine isn't going over well," studio insider told OK!
A source said that Goodman is concerned that Banks will be changing the show so much, that it would negatively affect the ratings – or even worse.
"Len thinks Tyra has no respect for the art of ballroom dancing and instead wants to turn the show into 'Keep Up With The Kardashians.' It wouldn't surprise anyone if Len quits for 'health reason' before the new seasons September 14th debut date."