NEWS
UK Bishop Suspended For Slamming William & Kate Wedding on Facebook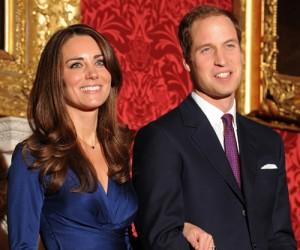 After dissing the royal engagement between Prince William and Kate Middleton on Facebook, British bishop Pete Broadbent, of Willesden in northwest London, has been suspended from the public ministry of the Church of England.
"I have now had an opportunity to discuss with Bishop Peter how his comments came to be made and I have noted his unreserved apology," a statement from the Bishop of London printed by The Guardian read. "Nevertheless, I have asked him to withdraw from public ministry until further notice."
Article continues below advertisement
OK! NEWS: ENGLISH BISHOP APOLOGIZES TO WILLIAM & KATE FOR FACEBOOK SLAM
Last week, Broadbent delivered a long written tirade on his Facebook page attacking William's parents, Prince Charles and the late Princess Diana and giving Wills' marriage to Kate a shelf life of seven years.
"History: more broken marriages and philanderers among these royals than not," the Broadbent wrote. "They cost us an arm and a leg. … Talent isn't passed on through people's bloodstock. The hereditary principle is corrupt and sexist."