NEWS
5 Things You Need to Know Before Under the Dome's Season Premiere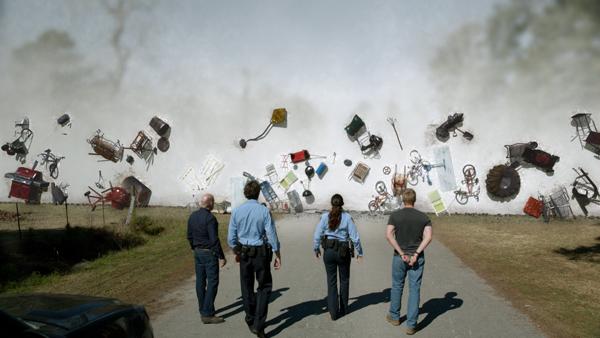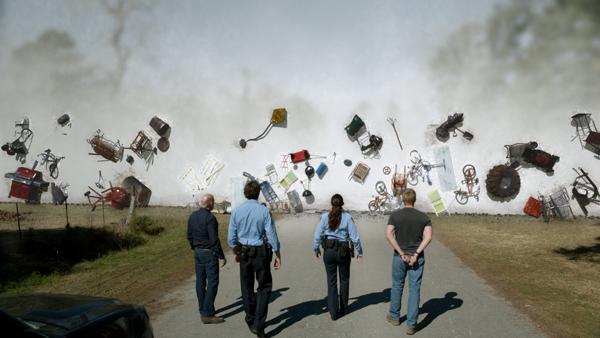 Under the Dome returns with a vengeance Monday night and there are so many burning questions we have about the CBS sci-fi drama. Who will live? Who will die? Will the second season bring a big departure from Stephen King's book? We don't have all of the answers, but here are some interesting facts the cast and executive producer shared at a press day for the show last month.
OK! News: The 8 Best and Worst Things You Can Except From the Girl Meets World Premiere
Article continues below advertisement
• "Stephen King is writing the first episode so he's certifying that he is very much involved in this show and that the book is there for those who want to read it, if they haven't at this point," says Executive Producer Neal Baer. "But we are way past the book because the book is really only about the first week under the dome and we are already two weeks in."
• Get ready for some new characters! "We've got Eddie Cahill coming on as Sam Verdreaux, who is Big Jim's brother-in-law who has been a recluse for 10 years after his sister died and was an alcoholic," says Neal. "We have Karla Crome coming on as Rebecca Pine, a school teacher, really getting into the science versus faith elements this season. And we really pursue that because Rebecca represents scientific explanations for what's going on versus Julia, who is really much more about faith and Big Jim is kind of in the middle trying to figure it out."
OK! News: French Montana Throws a Surprise Birthday Party For Khloe Kardashian
• We may see a kinder, gentler Big Jim...sort of. "I think part of the transformation, the kind of theme we are talking about this year includes some redemption for Big Jim," says actor Dean Norris. "I think that it's actually in the first episode he has kind of a come to God or come to Dome moment where he believes that maybe his purpose in life shouldn't be to be so nasty. And that's kind of a story arc that continues throughout the season; whether he has a higher purpose, a greater purpose other than just killing people and being mean to his son."
Article continues below advertisement
• Beware of the school set. "I love that the school, which is a place of learning, is a place that holds terrible, terrible things to come that will involve both Dean and Rachelle's characters," teases Neal.
OK! News: Is Mike Comrie Trying to Get Hilary Duff Back?
• Julia is in a new head space this season. "You meet her at the beginning of this season in a new place because once you realize you are willing to make those choices and once you see what you are willing to sacrifice, I think that changes you," says Rachelle, referring to the challenges her character faced last season. "Although she isn't looking to be a leader, necessarily, and certainly isn't creating power the way Big Jim is, she definitely, I think, finds a confidence and an emotional strength to be able to go forward and see if aybe I have something to offer this town in terms of maybe I really am prepared to make the hard choices."
Under the Dome's season two premiere airs Monday, June 30 at 10 PM on CBS.
What do you hope will happen during Under the Dome's second season? Tell us in the comments or tweet @OKMagazine.