NEWS
The 8 Best and Worst Things You Can Expect To See in Girl Meets World's First Episode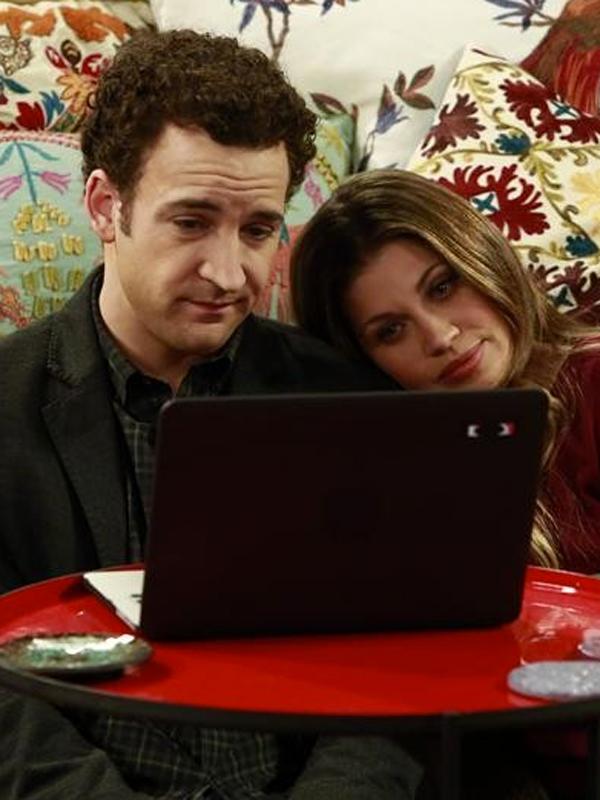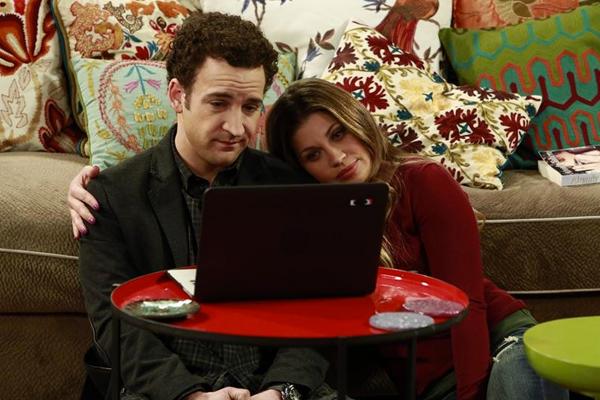 It was about a year ago when we found out that the Boy Meets World spin-off got picked up by Disney Channel. So we waited approximately 365  days for  the Girl Meets World premiere, which is FINALLY happening tonight, and so it better be good! Well, is it? We got a sneak peek at the very first episode and are here to tell you the good and not-so-good things you'll see in the pilot. Read on to find out if your expectations will be met...or not so much.
Article continues below advertisement
OK! Exclusive: Zendaya Spills on Her New Disney Movie, Zapped
Not-so-great: There's not enough Topanga. If Topanga was your 90's crush, you'll be happy to know that she is still hot and her hair is still amazing. But you will be sad to know that Danielle Fishel has maybe five lines in the GWM pilot. The focus is on her on-screen husband and daughter, but still. We better see more of her throughout the rest of the season or we're boycotting.
OK! Exclusive: Danielle Fishel's Advice for her GMW Co-Stars
Great: It features newer versions of Boy Meets World characters. There's Riley and her best friend Maya, who are clearly the female versions of Cory and Shawn. GWM also has Farkle, who we find out is the son of Cory and Topanga's dorky classmate Minkus, and then of course there's Mr. Matthews himself, who's clearly stepping in the shoes of Mr. Feeny as both the resident teacher and the resident mentor. The parallels are subtle yet obvious, if that makes sense.
Article continues below advertisement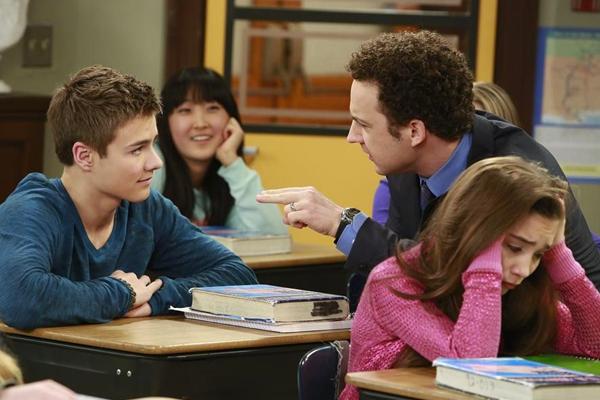 Not-so-great: There's not enough focus on the adults. While yes, the entire show is based on the fact that Cory and Topanga are now married with kids, the real focus here is on those kids. Riley, their tweenage daughter, is the protagonist, and much of the first episode, and probably a few upcoming episodes, is about the shenanigans she gets into with her best friend, Maya. As with most Disney Channel shows, the parents are merely supporting characters who are there to teach the kids a lesson or two each week.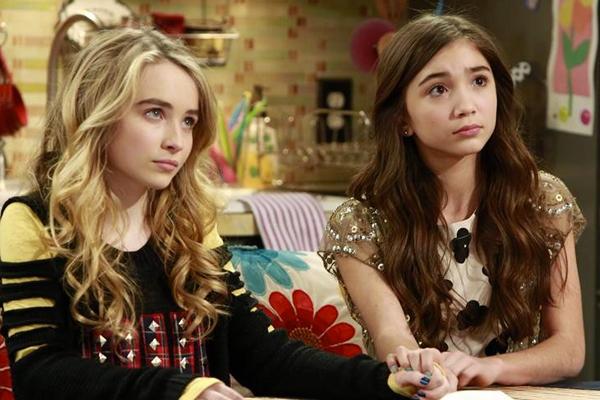 Great: There's a few nods to the original series. The last moment of the first episode pays a very nice tribute to Mr. Feeny (who, we've been promised, will appear for real later on the season), and, maybe this is just a coincidence, but Riley's bedroom looks a lot like Cory's and Eric's did in the early seasons. Also? The school that Riley attends is called John Quincy Adams Middle School, clearly paying homage to the gang's alma mater, John Adams High.
Article continues below advertisement
WATCH: The Trailer for Girl Meets World
Not-so-great: There's way too many corny jokes. Despite the fact that the original fans of BMW are college-aged or older, this spin-off is intended for 12 year olds. That is why this show is on Disney and not ABC. And you will realize that very quickly once you start watching, especially since one of the pilot's running jokes is that the kids will do anything in their power to get out of doing their homework. Ah, remember those days?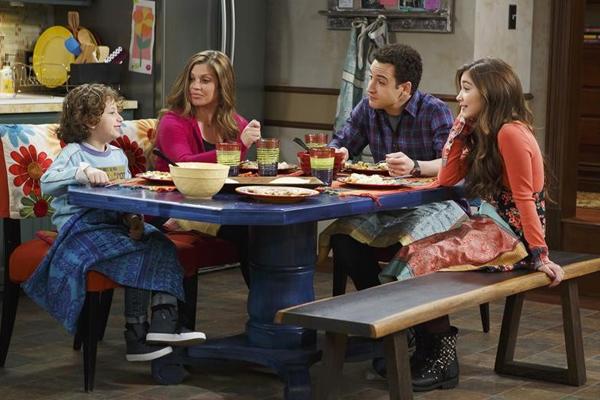 Great: Rowan Blanchard is pretty awesome. Sorry, Ben and Danielle, but the actress who plays 11-year-old Riley Matthews is pretty great. She doesn't have that over-acting quality that so many other young Disney girls have, plus, she kinda strangely looks like she could be Ben Savage's daughter in real life, and that works in her favor.
OK! News: Former Disney Star Shia LaBeouf Gets Arrested in NYC
Not-so-great: There's a really terrible fake set of New York City. The show shoots in LA but the Matthews family lives in downtown NYC. And for viewers (especially those who know what NYC really looks like) there is probably nothing worse than terrible, faux sets that attempt to look like Manhattan—How I Met Your Mother and Friends did it, as did The Wizards of Waverly Place. The Matthews' apartment is pretty awesome (albeit probably unrealistic on a teacher's salary in NYC), but the exterior shots, especially one of the family hanging out in the Bleeker Street subway station, are pretty terrible. But in the scheme of things, this one isn't a deal-breaker.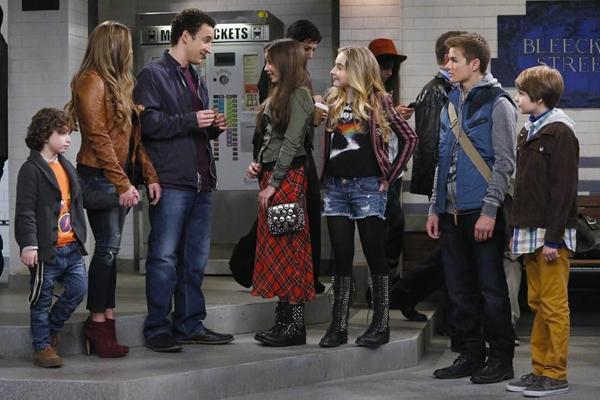 Great: It's a Boy Meets World spin-off. Hey let's not be total complainers here. We owe Michael Jacobs EVERYTHING for reinventing this show for a new generation and for bringing us back to our youth, even though we may have a few gripes about it. #CoryandTopanga4Eva.
OK! Exclusive: Danielle Fishel Weighs In On Her Dramatic New Movie
Girl Meets World premieres tonight at 9:45pm on Disney Channel! Do you plan on watching the show? Which old cast members do you hope make cameos on GWM? Tweet us @OKMagazine.