NEWS
Vanessa Hudgens Releases a Hot Music Video—And Joins Tumblr!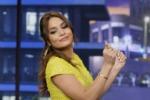 Everyone's favorite party gal (and my fave Spring Breaker of the bunch) Vanessa Hudgens took a break from promoting her big movie and smooching her hot boyfriend Austin Butler to release a new music video. We've waited over four years to hear new music from V. Hudge, and she does not disapoint!
Photos: The Best Dresses from the Cast of Spring Breakers
First off, the song is called, subtly, "$$$ex." Yep, the girl cuts to the chase. The short video is more of a teaser for the song—as Vanessa explains, "We just wanted to dance and get crazy." And get crazy they do!
Article continues below advertisement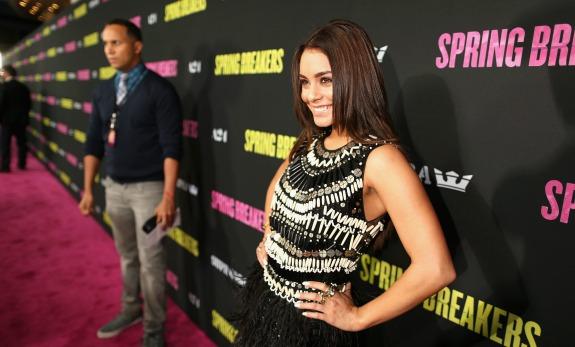 Who knew kitchens could be so fun? Much like Spring Breakers, the video features a crew of scantily clad girls dancing around, playing with pool noodles and beach balls, and making interesting use of lollipops.
The video coincides with the launch of Vanessa's official tumblr! Promising channels like music, style, and art, and framed in dreamy sunset colors, it's sure to be your fave new celeb tumblr.
Are you bobbing along to this soon-to-be-remixed jam yet? Do you think it's super-fun or a little over the top? Are you ready to hear more new music from Vanessa? Tell us in the comments below or tweet @OKMagazine.