NEWS
OK or OMG?! Read Our Review of 'Spring Breakers'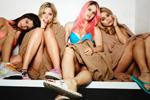 Article continues below advertisement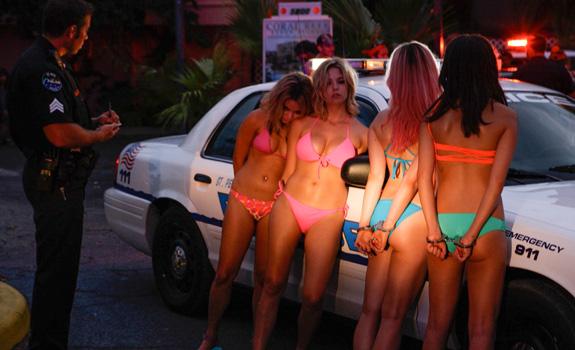 It's been a few days since we've seen Spring Breakers and, truth, we still don't know how we feel about it. But still, here we are with another installment of , where we tell you 5 things we know about the movie after seeing it that you may not now from just watching the trailer. So, here goes...
OK! Exclusive: Selena Gomez Spills On Her "Freaky" Scene in Spring Breakers
1. It's raunchier than you're expecting. Rated R means, ya know, Rated R, but this movie is FULL of breasts and booze and bongs (and F bombs). And also a threesome. And lots of violence. You've been warned.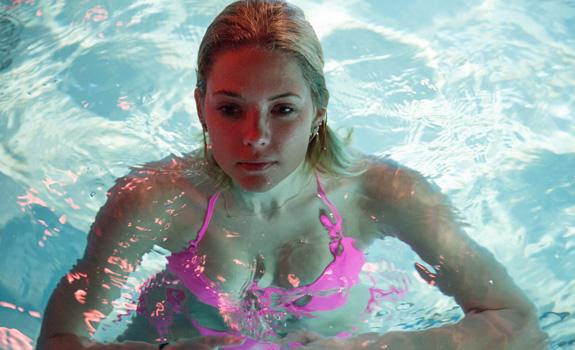 2. All the girls wear in the film are bikinis. We get that they were trying to go with the whole spring break theme where you literally just live in your bathing suit, but there was maaaaybe 2 scenes where Britt, Cotty, Candy and Faith were wearing actual clothes. Oh wait, there were also a few scenes where they wore robbers' masks and sweatpants that said "DTF" on them, but more on that when you actually see the film...
Article continues below advertisement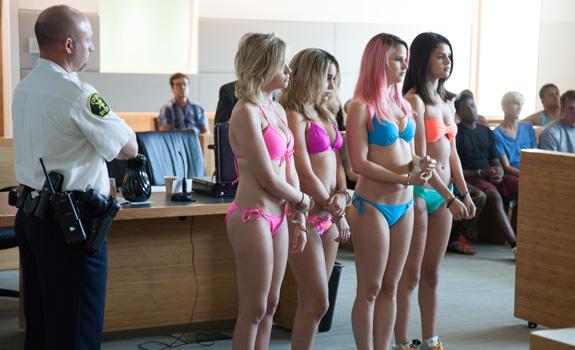 . We
Watch: Selena Gomez Looks Hot at the Spring Breakers LA Premiere
3. James Franco is hilarious. He plays Alien, a rapper slash drug dealer who befriends the girls when they head to Florida for their spring break, and he is just funny without even trying. There's a scene where he sings "Everytime" by Britney Spears on the piano and it all makes no sense but yet at the same time is just so perfect.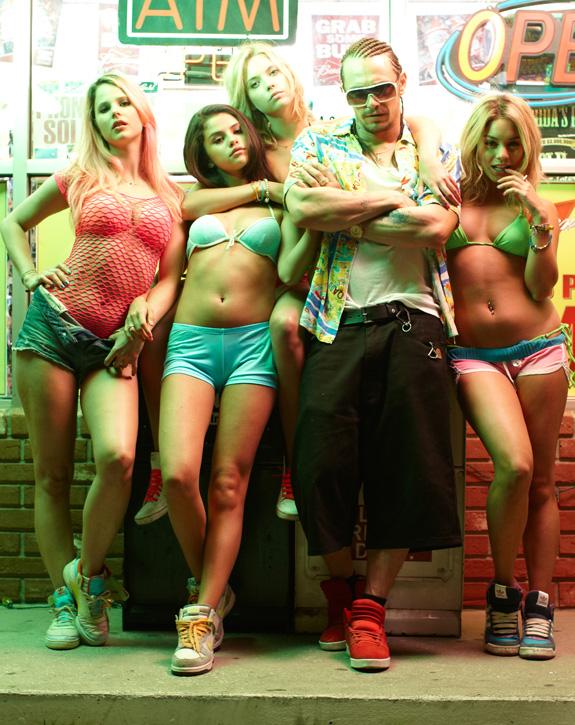 Article continues below advertisement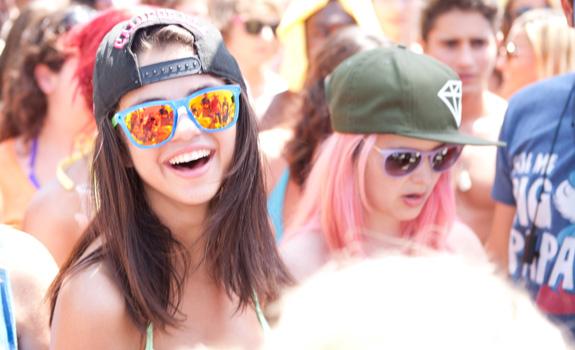 5. It's not realistic. Don't go into this movie thinking that you're going to relive your spring break trip where you went to Cancun with your best friends circa 2007. You won't at all. Unless your real life trip involved robbing some people, getting arrested, doing weird things with strangers, and plotting murders. The drinking thing is probably pretty on point though.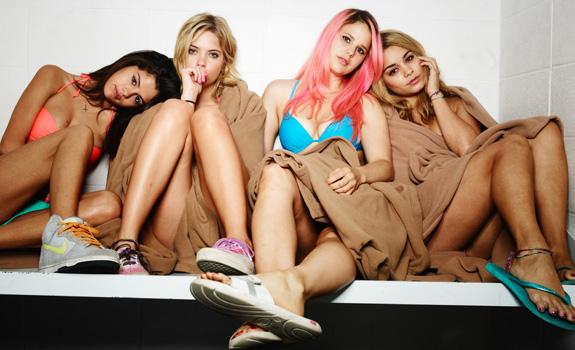 OK! or OMG?! — Acting wise and plot wise, we think the film was a bit over the top and all that bad-assness was a tad bit unnecessary. But we'll give this film an OMG because literally, you'll watch it and the whole time you'll say "OMG, did that really just happen? OMG, did she really just do that?!"
Spring Breakers is out now in NY and LA and hits theaters nationwide next Friday, March 22! After what we just told you, think you're going to see it? Which of the 4 main girls is your favorite? Tweet us @OKMagazine!