NEWS
Veep's Timothy Simons Reveals What It's Like to Have Julia Louis-Dreyfus Scream at You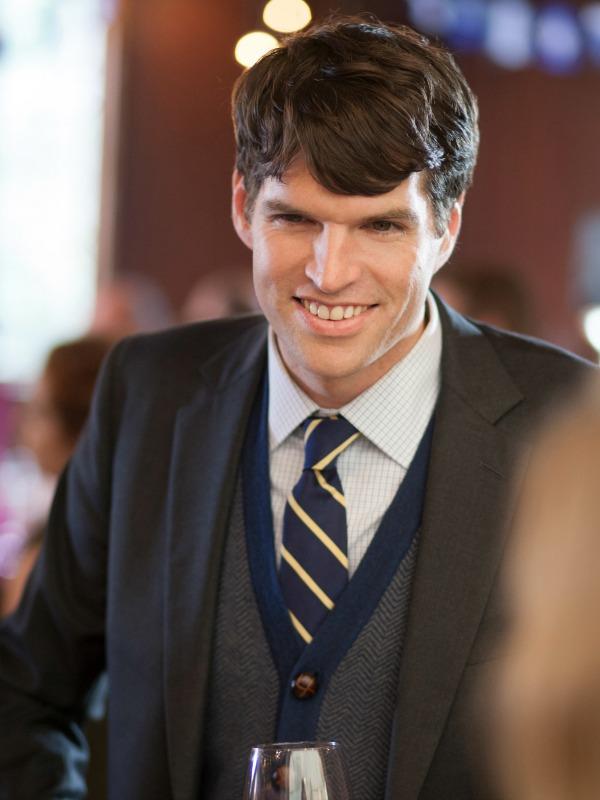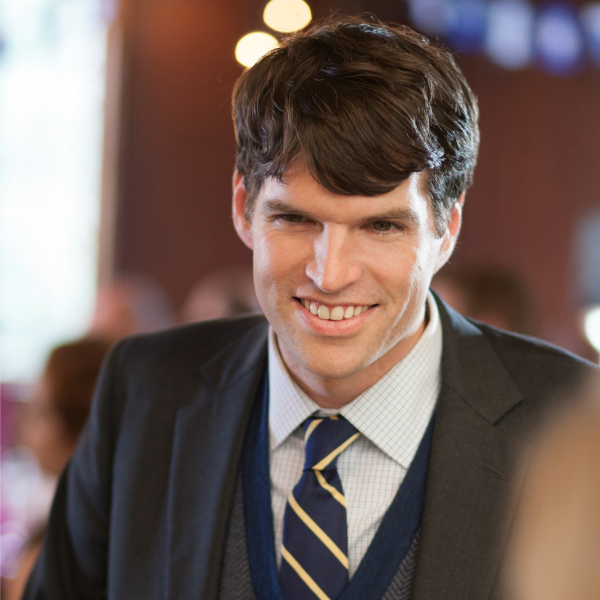 Timothy Simons has a tough job on Veep. He plays the most annoying toadie in the White House: the pretentious, foul-mouthed, useless Jonah, whom everyone loves to hate. But without him, whom would the cast endlessly insult to hilarious effect? Simons chatted with OKMagazine.com to preview the two-part finale, which airs this Sunday at 10pm on HBO.
Article continues below advertisement
OK!: This was a big season for Jonah. What did you think of all the developments that came in season three?
Timothy Simons: It felt like a natural progression. I don't think a guy like Jonah is really going to last very long in any particular job, just because people dislike him so much. He's making himself a target. I think that the show lends itself to satire, obviously, and it's fun to break out of the mold and actually throw a little bit of satire of online journalism in there, as part and parcel of modern politics.
OK!: What was your favorite moment from the season?
TS: Oh man. Honestly, I think episode 7 of this year, which was the London episode, was one of my favorites that we've ever done. There is a moment when Ben Cafferty, played by Kevin Dunn, has what, if you were to examine it, break it apart like a scientist, it is literally the perfect comedic moment. It's when the deputy prime minister says, "So we're all just comfortable standing here pretending that is not the Vice President standing over there talking to the German chancellor?" And there's this perfect comedic beat and then Ben says, "I wouldn't say comfortable." The timing of that is something to behold. That is exactly, to the millisecond, the about of time you need to pause before saying that line. Kevin Dunn just murdered that line.
Article continues below advertisement
OK! News: Could George Clooney be calling off his wedding?
OK!: What can you tell us about the finale?
TS: There's a little bit more of Jonah's unfortunate outside-of-work experiences. Maddox has a little bit of a flame-out, as you saw last week, so you get to see more of Jonah scrambling around for work, which started at the end with Dan. You get to see more of Jonah's home life, which is really fun, and you'll learn why Jonah is the way he is.
OK!: If Selina becomes president, where will Jonah fit in? Will he ever be a part of the administration, or would he still be an outsider?
TS: I think that, because of his relationship with his uncle, he's always going to have a fighting chance of being involved in the political process. Whether or not it's with Selina, or any other presidential candidate—everyone's going to need his uncle, and his uncle is someone who has, in the past, put in the word, "Hire my idiot nephew." I think his chances of continuing on in politics are unfortunately pretty good.
Article continues below advertisement
WATCH: Jonah Hill breaks down while apologizing for his homphobic slur.
OK!: Would you ever want Jonah to be in the good graces of Selina's team, or is it essential that he's always the most loathed person at the White House?
TS: Me personally, no. Because it's just more fun that way. I also think that a guy like that is never going to allow himself to be in the good graces. Even if he goes into work saying, "Okay, I'm going to put it all to the side, I'm going to be the best employee and respectful to everybody," it's an ingrained part of his DNA that he's ultimately going to say something awful to somebody. Despite all of his good intentions, he'd find himself there anyway. So he just owns it.
OK!: Who makes you break the most during a take?
TS: It depends on the day.Julia Louis-Dreyfus has a really fun thing she does where she'll get really serious when she's trying not to break. She'll point at you, because she'll see you're about to do it, she'll be like, "No. No no no. No-no-no-no." She's not just telling you, she's telling herself. This is not happening. Everyone has their thing. Tony, when he breaks, he's usually fine, but he'll have the one day where he breaks and the floodgates open. I'm a bit more of a constant breaker. I break a little bit every day.
Article continues below advertisement
PHOTOS: The best celebrity-athlete bromances.
OK!: How did you not lose it when Matt Walsh was doing that song and dance on his knees?
TS: That was odd, because that was an easy day to not break. I was getting over an infection, I had spent four straight days in bed and missed most of the shoot week. I was operating at like 15% that day. For me, the win was being able to stand up. But watching it later, I truly lost it. One of our writers, and Veep creator Armando Ianucci, were sitting in the room just heaving with laughter. That was amazingly funny to watch, them trying not to ruin the take from off-camera.
OK!: And about that burrito scene. Reid Scott has said that he messed up on purpose so he could keep stuffing a burrito in your face.
TS: laughs That's a good example of Reid f*cking with me. I have a lot of techniques to keep from breaking, like steady breathing and thinking about horrible tragedy, but no matter what you do, when someone shoves a burrito in your face, it just takes away the ability to not break. It just shocks you out of anything to keep it under control. There's one take, on a blooper reel, before the burrito even happens, I was just talking and a piece of burrito came out of my mouth and I don't know where it went. That one I couldn't keep it together. It was truly disgusting. It just appeared out of my mouth. Burrito pieces were coming out everywhere.
Article continues below advertisement
OK!: One more question about your co-stars. What is it like to face off with Julia Louis-Dreyfus? Does she scare you, either with her comedic abilities or because she's usually screaming at you?
TS: No. I speak very effusively about Julia because she's so incredible as a cast mate. I find her to be a perfect cast mate. She's incredibly talented, she works incredibly hard. She has a one-of-a-kind brain for comedy. She's screaming at me, and in the next second gets this child-like glee because she's thought of something to make it funnier. So even when she's screaming vitriol in my face, it ends up being fun.
OK! News: Here are 16 things you didn't know about The Fault in Our Stars.
OK!: Are people nasty to you on the street? I'd think more than other actors?
TS: I get "Jonad" a lot. I get it a lot because it's a quick one, and not super offensive. If you are screaming one of the many other insults I get called, you know, a sh*t stack of f*ck, you can't just pull that out in the grocery store. There might be a kid standing there. But Jonad, it's real quick and you can be on your way. But generally people respond positively. Oddly positively. They just all work with a Jonah. I get a lot of people commiserating, "Ugh, this guy sucks. I work with a guy just like that."
Article continues below advertisement
OK!: IMDb shows you have like six projects coming out. What are you working on?
TS: I just got aback to LA after wrapping on the Goosebumps movie, which comes out next summer. Later this year, in October, I'm going to be in a Seth Rogen and James Franco movie, The Interview. I'm really excited about that. In December, I have a small part in Inherent Vice, a Paul Thomas Anderson movie. I was ecstatic to work with Paul Thomas Anderson because it's Paul Thomas Anderson.
PHOTOS: The coolest celebrity engagement ring selfies.
OK!: I have one more question, and this is the weirdest note I've ever ended on. I was looking at your Instagram, and you have a photo of your twins when they were younger, in a green box. The baby looking at the camera has a Tony Hale look his Veep costar.
TS: Oh my god. Oh my god. That's my daughter Hopper. It kinda does! Yeah!
OK!: I'm happy to see in subsequent photos that she has aged past that.
TS: She definitely doesn't look anything like Tony Hale anymore, but for suuuure.
OK!: Had that ever occurred to you before?
TS: Wait a minute. Did Tony Hale... impregnate my wife?
OK!: You need to have a conversation.
TS: I'm calling him immediately. laughs Well, great. When you hear about the public war between Tony Hale and I, you'll know exactly why.
Do you watch Veep? Who is your favorite character? What was the best Jonah insult of all time? Tell us in the comments below or tweet us @OKMagazine.