NEWS
Victoria's Secret Model Selita Ebanks on Her Celeb Mentor, Building Her Brand, and What Shopify Can Do For a Small Business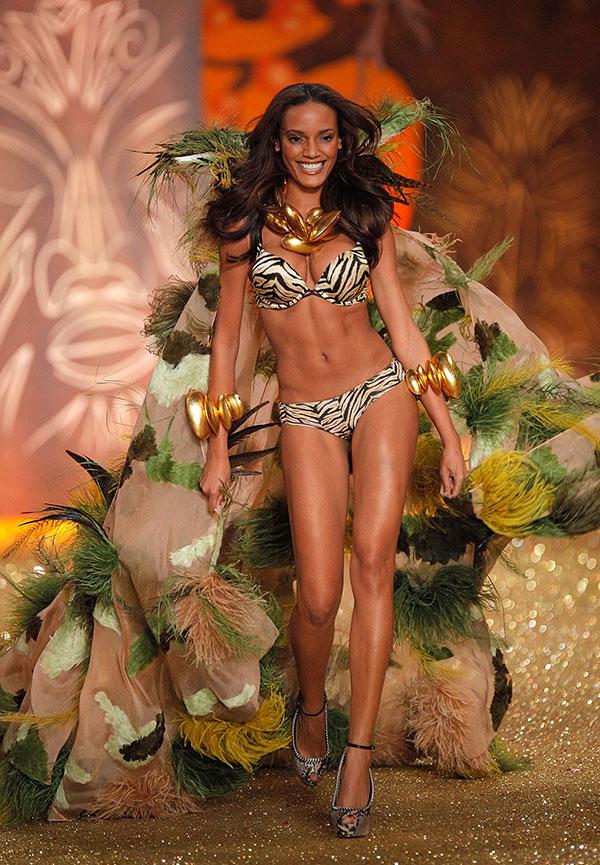 If there is one type of model that understands what it takes to build a brand, it's probably a Victoria's Secret Angel—those massive, fluttery wings and jewel-encrusted bras don't show up on just any catwalk. And apart from the biannual designer presentations that tour through the fashion capitals of the world, the VS show is probably the most recognized. Selita Ebanks is one of those angels that gets the biz, so much so that she's serving as a mentor for the E-Commerce website, Shopify. The site is hosting a competition in which small business owners compete to win $50,000 and a meet-and-greet with their celeb mentor. The two stores that sell the most in two months claim the prize.
Article continues below advertisement
We caught up with Selita and talked about her role with the competition, her celeb mentors, Rihanna's business smarts, and more.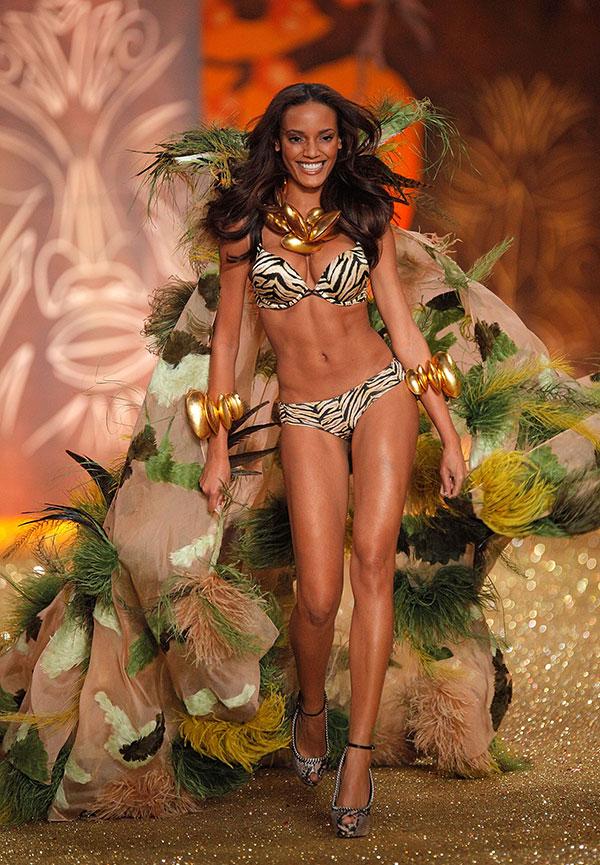 OK! Magazine: What made you want to be a mentor for Shopify?
Selita Ebanks: My friend Daymond John gave me a call and told me about it. He has always been really great about business and teaching and educating. So many people come up to me and they are always pitching their small business ideas or their products onto me. They are always asking me for advice, and I really honestly didn't have an avenue to direct them to or an answer for them. This is a really great platform for them to start their business. Shopify is so amazing because they basically do all the work so that you, as a small business, can focus on your product. It is about evolving.
Photos: 11 Celebrities Who Prove That Dark Floral Prints Are Totally In
OK!: So what do you think makes a good Shopify store?
SE: These days, man, people sell anything. I feel like if you are a business person and you believe in your product, then you can go ahead and do it. I'm into beauty, health, and lifestyle, so of course, that is my forte. I just love product—I am obsessed with product.
OK!: What do you think makes a good product then?
Article continues below advertisement
SE: There is never any new shade. That's what I tell people who want to do a new makeup line. There is never a new shade unless you are going to invent a new color, which I highly doubt you can, or is possible these days. You have to really focus on what it can do for the woman—perfecting and making her feel more beautiful.
OK!: How has being a Victoria's Secret model prepared you to be a mentor for the site?
SE: Not only being a Victoria Secret Angel, but being a model in general, you realize this is a business just like any other business, and you have to be a business woman everyday. My face and my body and how I treat my body—that is my product. That is the merchandise. It's really important to treat yourself as such. When I talk about how I try to encourage small business owners to focus on their product and to evolve and to transition, I say make sure their product is relevant. It is the same thing with how I treat myself. It is like the iPhone. If last month is the 4, today is the 5, so I have to make the 6.
Article continues below advertisement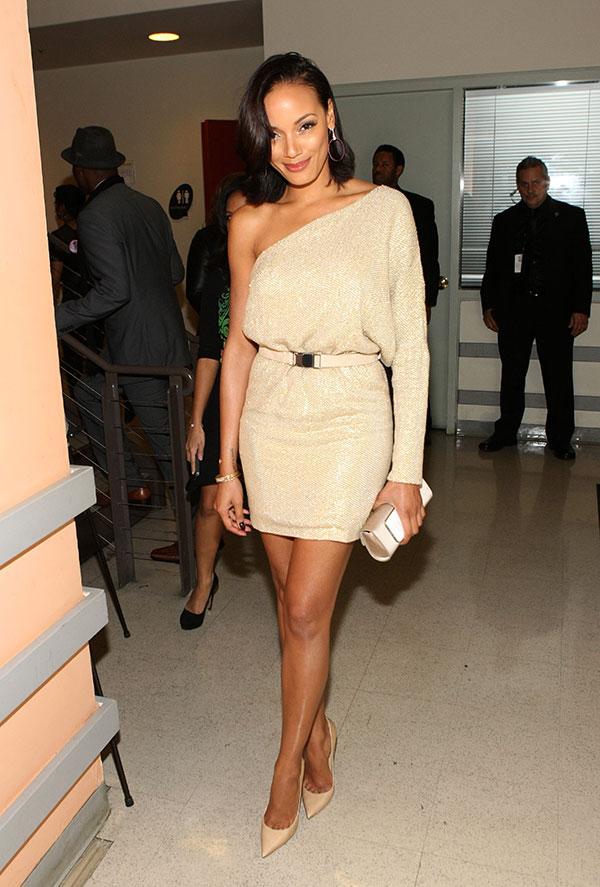 Watch: Miranda Kerr Dons Just a Sheet In This New Pic
OK!: Do you have any celebrity mentors?
SE: Of course! One of my great living legends is Serena Williams. She just embodies everything: strength, resilience, an amazing business woman. She takes no BS. She has definitely taught me so much. I really look up to her. She is awesome, and she looks good doing it!
OK!: Has she ever given you any valuable advice?
SE: I can't think of one distinct thing, but to generalize it, she is just always saying, 'Go get it, stay on top of your game, you've got to work hard.'
OK!: What other celebrities do you think are really great business builders?
SE: I think Rihanna does a really great job with her branding. I think she is very smart, and as a business woman, she is definitely on top of her game.
Article continues below advertisement
OK!: Do you have any desire to build a store yourself?
SE: I definitely decided that I want to branch out and start expanding the Sass brand. I am definitely looking forward to using Shopify for that because I am just like everyone else. I am a small business owner. So I might as well start out with a company that is definitely going to help me achieve my goals.
OK!: What advice to you have for women going into the modeling industry?
SE: So many young girls come up to me, and they always say the wrong thing. They always go, 'Oh, I want to be famous. Make me famous,' or 'Make me a supermodel.' I just always tell them that, just like any other business, you have to realize it is a business. You have to do your homework.
Will you check out Shopify? Who is your celeb mentor? Tweet @OKMagazine and leave a comment below.