NEWS
VIDEO: Angelina Jolie & Johnny Depp Debate Their "Perverse" Sense of Humor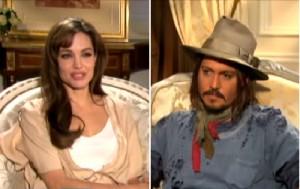 Article continues below advertisement
MTV News also decided to chat with Angie about the same topic.
Johnny's co-star said she hadn't heard he'd accused her of having a perverse sense of humor, but did admit whether or not it was true.
And who does she think is more perverse?
Find out in Angie's interview below!