NEWS
Video: Are Alec Baldwin and New Yoga-Meister Wife Expecting a Baby?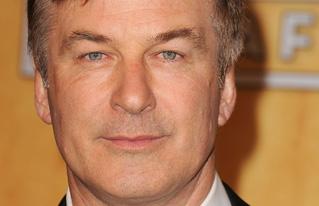 Could Alec Baldwin and his new wife Hilaria Thomas be expecting their first child? Somone close to the couple spilled the beans. Alec Baldwin already has a 17-year-old daughter with ex-wife Kim Basinger, think he can handle another?
Maybe they'll give the baby a crazy celebrity name like Downward Facing Rock. Suggest some names @OKMagazine!
MORE VIDEOS YOU HAVE TO SEE:
Article continues below advertisement