VIDEOS
Video: Find Out Who Channing Tatum Has a Man Crush On!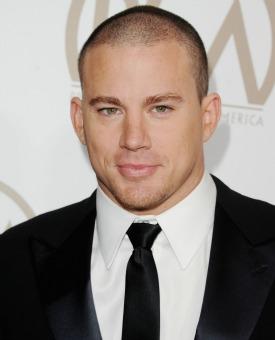 He's the Sexiest Man Alive, but what man does he find sexy? Channing Tatum reveals his massive man crush on his Side Effects co-star Jude Law!
Check out the video above to see Channing admit to his man crush and says "I'm getting sweaty kinda thinking about it!" Keep watching to see Jude's reaction too.
Rooney Mara and Catherine Zeta-Jones also discuss the film which hits theaters next Friday, February 8th.
Article continues below advertisement