NEWS
VIDEO: Britney Spears Shimmers in New Radiance Perfume Ad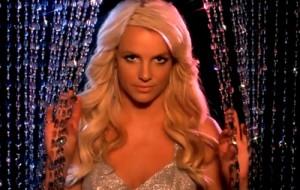 We may be accustomed to a bikini-clad Britney Spears in vacation pics with boyfriend Jason Trawick, however, now there is an image circulating the Web of the singer in an commercial for her new fragrance, Radiance.
Brit dons a sparkly dress for the new TV spots and sends a message to all of her fans and fragrance-wearers — control your own destiny!
Article continues below advertisement
In the 30-second spot, Brit ditched a fortune teller and embraces her own radiance!
Brit also Tweeted to fans from Hawaii to check out her new commercial: "Aloha! Here's my new commercial for Radiance...do you like? -Brit"
Check out Brit's new commercial for Radiance!
What do you think of Brit's glamorous look in her new ad?
Check out two past commercials from the pop singer's other fragrances.
Curious Commercial
Fantasy Commercial