NEWS
Video: JC Chasez Serenades a Sorority! Are We One Step Closer to an *NSYNC Reunion?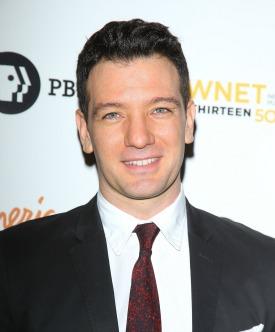 The University of Southern California Tri Delta sorority got quite a surprise this week when former *NSYNC member JC Chasez showed up to perform The Lumineers latest single "Ho Hey" for them! Isn't it great to hear that gorgeous voice again?
According to CBS LA, the performance was part of the Delta Tau Delta fraternity's plan to ask the sorority to an event, during their weekly Monday Night Dinner. The video above is from sorority member and USC sophomore Elisabeth Roberts, who like any normal lady was overcome with excitement!
Article continues below advertisement
So, let's get real. Does this mean we are any closer to an *NSYNC reunion? Has JC caught the performance bug again? Maybe when he sees the massive reaction to this video he'll step his gigs up from sorority to the big stage! We know Justin Timberlake is prepping a new album for the spring, but can't he find some time to suit (and tie) up the other 4 guys for a little reunion action?
We know one guy who's in! Joey Fatone took to his Twitter last week to say: