NEWS
VIDEO: Justin Bieber Behind Bars in 'CSI' Promo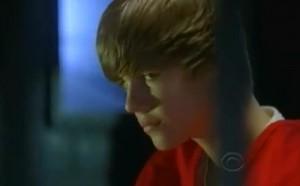 Justin Bieber is used to making his teenage fans scream with his sugary, sweet pop star persona. But watch out fans, the Biebs is about to make you scream — maybe even run and hide?
The new CSI promo shows Bieber behind bars as he plays a very troubled teen on the hit CBS drama.
The promo begins with shots of JB in his "Baby" music video, with the voiceover claiming, "He's made millions of fans cry tears of joy."
Article continues below advertisement
Then the mood shifts and we see the popstar in his cell: "But this fall on CSI, Justin Bieber will make you scream!"
OK! EXCLUSIVE: SNOOP DOGG — "JUSTIN BIEBER'S ALL RIGHT WITH ME"
Executive producer Carol Mendelsohn told MTV News JB's character, Jason McCann, is certainly a different kind of guy than Justin Bieber.
"He's a troubled young man, raised in the foster-care system, whose hard-luck life has left him scarred and angry," she said. "At the end of the episode, we're left with the question: Is Jason a good kid stuck in a bad situation or is Jason a bad kid hiding behind his cuteness? You can see why Justin was such a perfect choice to play this role. ... It's an explosive story."