NEWS
Video: Lynne Spears Tells All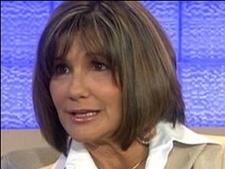 In a rare TV interview, Lynne Spears appeared on NBC's The Today Show on Wednesday, where she opened up to host Meredith Vieira about how her youngest child, Jamie Lynn Spears, told her that she and boyfriend Casey Aldridge were expecting a child.
"She hands me a note and tells me to go into the bedroom and read it," Lynne recalled. "It said she was pregnant and everything was going to be okay.... I thought it was a joke. I kept waiting for the punchline."
Article continues below advertisement
But after noticing that Casey, who was in the house was the bomb was dropped, couldn't look her in the eye, Lynne realized this was no joke.
"I was in shock... I started to cry," said Lynne, who also revealed that, as a mom, she tends to take the blame for all her children's mistakes on her own shoulders. "What did I do?" she asked herself at the time. "I took all the blame... It's always my fault."
As for her other daughter, Britney Spears, who has seen her life go from the top of the pop charts to the bottom of the tabloid barrel and now once again surging, Lynne says, "She's strong, she's resilient... Britney's fine... She's headed to the top once again."