NEWS
VIDEO: Miley Cyrus Gives Lap Dance To Dancing Judge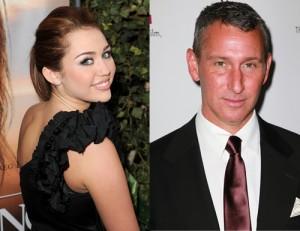 Miley Cyrus tried out some moves for So You Think You Can Dance judge Adam Shankman — moves in the style of a lap dance. A video, shot last year at a wrap party for The Last Song, shows Miley, 16 at the time, getting down on the dance floor with Adam, 44.
Adam, who is openly gay, produced Miley's latest flick and got a little to close to her on the dance floor as well, TMZ reports.
Article continues below advertisement
The people who shot the video say they were offended by the dirty dancing, according to TMZ, and Miley's parents were allegedly not at the party.
OK! VIDEO: MILEY CYRUS "CAN'T BE TAMED"
Her current boyfriend Liam Hemsworth wasn't around either. Wonder what he thinks of Miley's moves?
Check out the video via TMZ: