NEWS
VIDEO: Ozzy Osbourne Covers John Lennon's "How"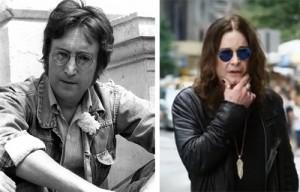 The prince of darkness takes on the prince of peace: In honor of what would have been John Lennon's upcoming 70th birthday (Oct. 9), Ozzy Osbourne covered the late great artist's 1971 hit "How" from his Imagine album.
Ozzy's cover of "How" is available exclusively on iTunes with all proceeds benefiting Amnesty International's human rights campaign.
Article continues below advertisement
"This year the whole world is celebrating the 70th anniversary of John's birth,"John's wife Yoko Ono tells Amnesty, via PopEater. "His spirit and influence is stronger than ever. John shared a common purpose with Amnesty International — shining a light on wrongs and campaigning to protect people's rights. We all shine on!"
Catch the video, shot in NYC, below!