NEWS
VIDEO: An R-Pattz Serenade for His Fans on His Birthday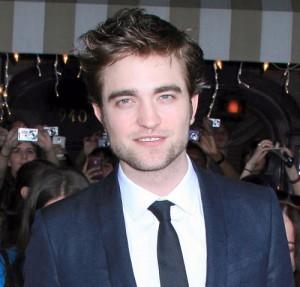 In honor of Robert Pattinson's 24th birthday, OK! has compiled a round-up of the sexy Twilight star's sultry voice. Rob and Kristen Stewart both dabble with music on the side, and the hot Hollywood couple definitely encourages each other's artistic passions!
Rob's has been spotted carrying around his guitar and was featured on the Twilight soundtrack.
Article continues below advertisement
Kristen has reportedly been shopping around for a big gift for her beau.
"She's been looking at Fender guitars," a source told OK! recently. "She wants to get him something really special, something really rare."
Check out these clips of Rob's awesome voice!
"Let Me Sign:" Rob recorded this song — written by Marcus Foster and Bobby Long — for the Twilight soundtrack. He was involved in the arrangement and of course sang the deep, moving lyrics.
"Let Me Sign" featuring stills of Edward and Bella from Twilight! The song plays when Bella and Edward are at the "Bella Italia" restaurant in Port Angeles where she orders mushroom ravioli!
"And I was broken for a long time/ But it's over now/ Said I was broken for a long time/ But it's over now" are the lyrics for the chorus of another song R-Pattz is well known for "I Was Broken."
In the following clip, Robert sings "I Was Broken" live. We also see Kristen singing on-stage in her 2007 film Into the Wild where she starred opposite Emilie Hirsch.
Article continues below advertisement
R-Pattz once said he crushed on K-stew because of her singing in Into the Wild!
"I'll be your lover too": Rob's cover of this 1970 Van Morrison song became very popular with his fans. The song was inspired by Van Morrison's marriage to Janet Planet.
The lyrics definitely carry the message of a true love song:
And I'll understand
And I'll do my best
To take good care of you
You'll be my queen
I'll be your king
And I'll be your lover too
Yeah yeah
Yes I will
We really hope he makes an album soon! What do you think? Would you buy an R-Pattz record?