NEWS
VIDEO: 'The Switch' Stars Discuss Donating Sperm vs. Blood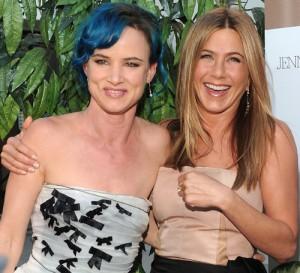 Leave it to MTV News to come up with a really tough red- carpet question to ask the cast of The Switch! Which gift of life is sexier to donate: blood or sperm? Jennifer Aniston, Juliette Lewis and Jason Bateman had to think about that one for a while!
OK! GALLERY: THE SWITCH CAST PULLS OUT ALL THE STOPS IN L.A.
Since The Switch is about donating sperm, MTV News came up with an appropriate red-carpet question for the cast.
Article continues below advertisement
"I'd have to say sperm," Jen said. "It depends on your situation, I'd have to say."
OK! NEWS: JEN ANISTON ON DIANE SAWYER — "SHE'S THE OBJECT OF PEOPLE'S SEXUAL DESIRES"
Juliette couldn't choose a side and said, "Both vital signs of life in this day and age."
And Jason had to give a lot of thought to his response!
OK! VIDEO: JEN ANISTON CHATS ON THE SWITCH RED CARPET
"Oh, boy! I think it depends on what part of the world you're in. Different parts of the world need different fluids," Jason explained. "Well, if I was in China, they wouldn't need any extra sperm. If we were in, let's say, Afghanistan, they might need some extra blood."