NEWS
VIDEO: Zac Efron Says He Makes Movies to Help People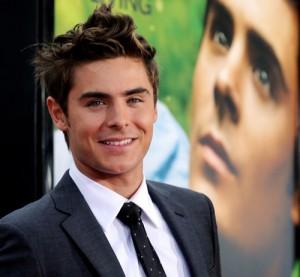 Zac Efron has moved on from his High School Musical days, but he's still focused on keeping his fans happy and helping them along the way. Before he picks a movie role he thinks to himself, "What do the fans want to see?"
OK! GALLERY: VANESSA STANDS BY HER MAN ZAC FOR CHARLIE ST. CLOUD
Why did Zac decided to star in the upcoming film Charlie St. Cloud?
"I was trying to figure that out for so long," Zac told MTV News. "What do the fans want to see? I could do another musical. I could stick to my guns and try to do more of that. Try and do another cool musical and try to stick with that genre. Is that really what the fans want to see? I mean everyone is like, 'How can you make that transition? How are you going to get the fans to follow you into this new kind of stuff?'"
Article continues below advertisement
OK! VIDEO: ZAC, CHARLIE & AMANDA TALK CHARLIE ST. CLOUD
"The only way that I know how to do that is to stay a little bit ahead of the audience," the 22-year-old explains. "Experience life, make movies about those experiences, and by the time the audience catches up, and maybe realizes that life isn't always like High School Musical, maybe they will have a movie that helps them through that next challenge that they face in life."
OK! NEWS: ZAC EFRON ON HIS CAREER — "THE STAKES ARE HIGH"
And ultimately, helping his fans is what's most important to Zac.
"I don't want to look back and say I just made movies because it was fun, you know?" Zac said. "I want to make movies because it's challenging and it's an opportunity to help people. Otherwise it's just, you know, kind of selfish, I think."
Charlie St. Cloud hits theaters this Friday!