NEWS
'The Voice' Star Blake Shelton Wins Entertainer of the Year at 2012 CMA Awards & Winners List!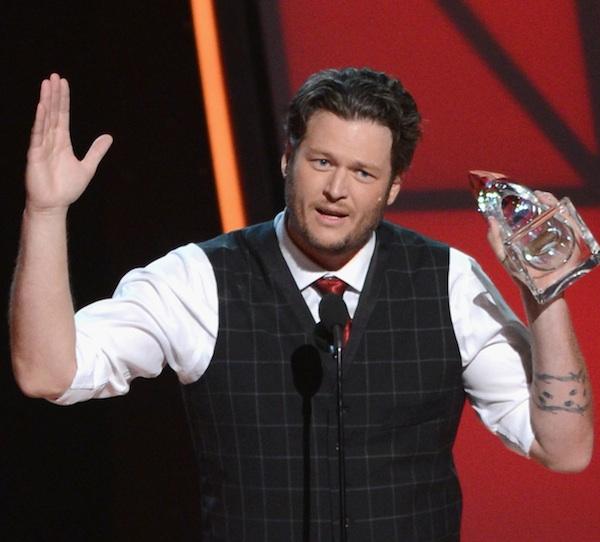 Article continues below advertisement
Blake said, "For me as a songwriter that is as personal as I can get. So that songwriter award, song of the year award, it will have its own shelf. It will have spotlights on it and an alarm and everything. Trip wires and there will be a land mine if you walk towards it. It is a real big deal to Miranda and I."
Without further ado, the complete winners list below. Congrats to all the winners!
Single of the Year
Article continues below advertisement
"Pontoon" "(Little Big Town)
Duo of the Year
Thompson Square
Song of the Year
"Over You" (Miranda Lambert & Blake Shelton)
Musician of the Year
Mac McAnally
Album of the Year
Chief (Eric Church)
New Artist of the Year
Hunter Hayes
Vocal Group of the Year
Little Big Town
Male Vocalist of the Year
Blake Shelton
Female Vocalist of the Year
Miranda Lambert
Lifetime Achievement Award
Willie Nelson
Entertainer of the Year
Blake Shelton