NEWS
Wait, What? One Direction Makes a Surprise Appearance on 'Downton Abbey'!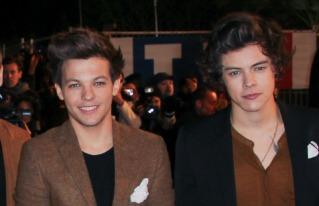 Downton Abbey relies on good-old fashioned violins, pianos and other traditional instrumentals to create tension and drama, especially in the show's opening credits. Zzzzzzzz.
Wouldn't it be great if the PBS program showed a more modern side every now and then? Well, maybe they did but nobody noticed—until now! Here is the Downton Abbey cast performing a pretty impressive rendition of the One Direction song "What Makes You Beautiful."
Article continues below advertisement
You have to see and hear it to believe it!
Just in case you forgot how "What Makes You Beautiful" goes for real, watch the One Direction video.