NEWS
Was Kristen Stewart's Indiscretion With Rupert Sanders a One-Time Thing?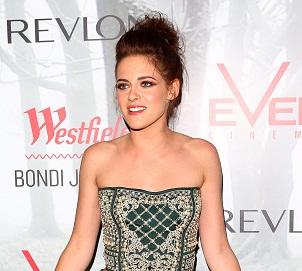 Kristen Stewart's public love letter/apology to Robert Pattinson may have cited a "momentary indiscretion" but was it actually multiple indiscretions spread out over many moments?
OK! NEWS: ROBERT PATTINSON IS "HEARTBROKEN" AND "HUMILIATED" OVER KRISTEN STEWART CHEATING
According to British tabloid The People, Leopold Ross, the brother of scorned wife Liberty Ross, says Rupert Sanders has in fact been having an affair with Kristen, and it has been going on for months — since Snow White and the Huntsman was still being shot. "It was from the last half of filming and all through post-production, clear into last week," he said.
Article continues below advertisement
OK! NEWS: CHARLIZE THERON ALLEGEDLY FUMING OVER KRISTEN STEWART'S FLING WITH SNOW WHITE DIRECTOR
To refresh your memory, Rupert's statement went like this: "I am ­utterly distraught about the pain I have caused my family. My beautiful wife and heavenly ­children are all I have in this world. I love them with all my heart. I am praying that we can get through this together."
So, no clarification there. Was it a fling or an affair? Does it matter? We guess that's up to those who were wronged — Liberty and Rob — to decide.