NEWS
Watch 'Bachelorette' Ashley Hebert Skype With Jimmy Kimmel About "Satan" Bentley Williams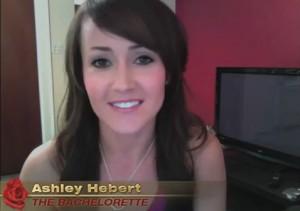 Article continues below advertisement
"I think for the first time, they really showed what he was doing," Ashley replied from her home. "I don't remember an exact moment in the conversation, but he would always go back and forth between pretending to be interested and not being interested. And he did that the whole time."
"Yes, but he's been doing that through the whole show. You just didn't realize it when it was happening," Jimmy argued. "He has been doing this terrible thing. I can see how you wouldn't realize it because we were tipped off by those kind of interview segments where he was saying the things directly to the camera. But also when you watch it, maybe it's hindsight, you could just see he's just one of those guys that wants, even if it causes you pain, he wants to go ahead and make things 'right.' "
Article continues below advertisement
Watch the Skype video, below!