NEWS
Watch 'Bachelorette' Preview: Ashley Hebert Still Has Bentley Williams on Her Mind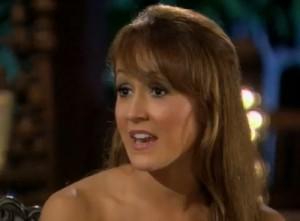 Ashley Hebert can't move past the Bentley Williams' heartbreak. The 27-year-old dental student divulges to host Chris Harrison in a sneak peek from tonight's episode of The Bachelorette that she can't help but to think about "what would have been" with Bentley.
"I have to be open and honest with you right now," Ashley shares in a preview from tonight's episode. "I have been thinking a lot lately about something in order for me to move forward with these relationships, I need to put this in the past. I know your not going to be happy with me but it's Bentley and what could have been. I know it's not a good thing and not ideal."
Article continues below advertisement
OK! NEWS: WHO IS SABOTAGING BACHELORETTE ASHLEY HEBERT?
"I try to suppress it and my head tries to forget about it but my heart always goes back to it," she adds. "In times when I need comfort I think of him. That's not normal."
Chris disapproves, and delivers a stern response to Ashley: "This isn't going to work," he explains. "You can't have your foot half in the pool. That's not how it works. You're not going to fall in love like that."
Ashley travels to Chiang Mai, Thailand, tonight with the remaining contestants, and Bentley is expected to return.