NEWS
Watch Mary-Kate and Ashley Olsen Get Adorably Awkward on the Ellen Show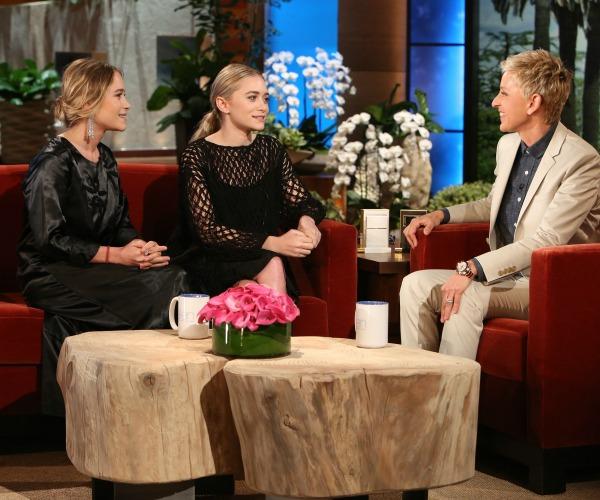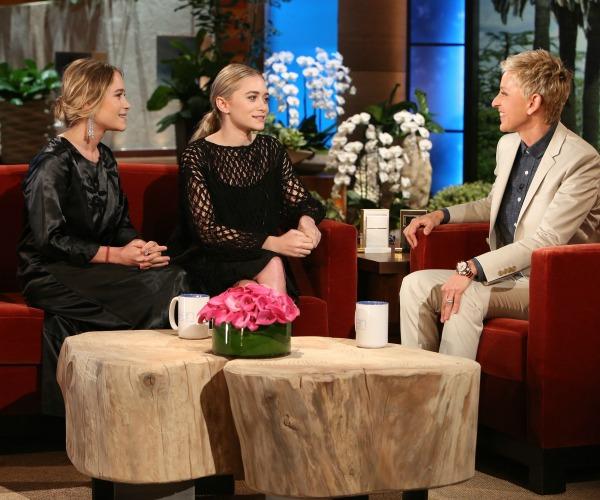 It's rare for Mary-Kate and Ashley Olsen to make a television appearance these days, but the gals stop by the Ellen Degeneres Show today! If anyone can draw the quiet, private sisters out of their shells, it's Ellen. And she definitely succeeds.
PHOTOS: See Mary-Kate and Ashley's cutest gifs in character as Michelle Tanner on Full House.
Mary-Kate and Ashley are promoting their new perfumes with Sephora, and they happily chatted with Ellen about the typical reactions they get on the street (like "Are you the Ashley twins?"). They then played a game about which of the sisters is messier, a better dancer, the first to get kissed, and so on. Check it out:
Article continues below advertisement
PHOTOS: The Olsen twins love outerwear. Check out their coolest coats here.
youtube=https://www.youtube.com/watch?v=APshm-9gPgI&w=560&h=315
The girls admitted they are out of practice when it comes to being on TV, and yeah, they're pretty awkward in this appearance! Dressed in matching black shrouds, they seem more like old spinsters than 27-year-old fashion business tycoons. But never change, MK & A.