NEWS
Watch Michael Jackson's First Posthumous Video "Hold My Hand" Feat. Akon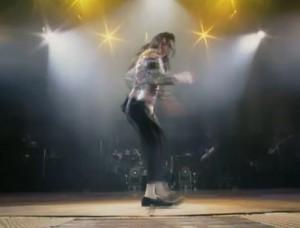 The first music video from the late Michael Jackson's upcoming album, Michael, has been released. The song "Hold My Hand" is the first official single off the album, which will be released Dec. 14, and features singer Akon. The video is tribute to Michael's legacy and even features an MJ staple: happy children dancing and playing!
The uplifting video starts on a bittersweet note, as the late pop star sings, "This life don't last forever ... So tell me what we're waiting for ... Hold my hand," an eerie reminder to fans that the King of Pop's reign is sadly over.
Article continues below advertisement
OK! GALLERY: GRAMMY NOMINATIONS EMINEM TOPS WITH 10; MICHAEL JACKSON SCORES NOD FOR THIS IS IT
Mark Pellington, who directed "Hold My Hand," says, "The video is a tribute to all that Michael stands for — life, in all its permutations... love, and its power.... A video of memory, healing and joy."
Mark honored the pop star through the video by interspersing footage of Michael performing with shots of collaborator Akon and real MJ fans paying their respects to Michael through dance and play.