NEWS
Watch Neil Patrick Harris Make Out With A Bottle In a Brand New Music Video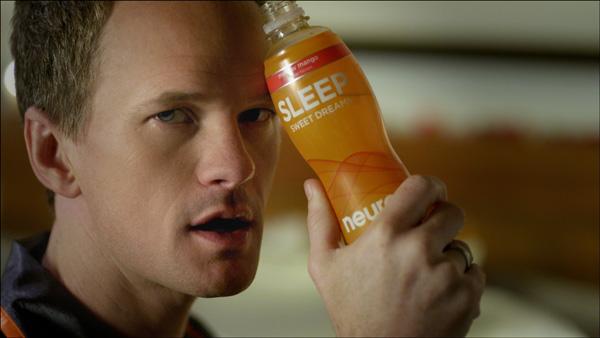 Article continues below advertisement
To celebrate this highest honor (and to kick off the "SLEEP with neuro" campaign) the How I Met Your Mother star teamed up with Fame actor/singer Asher Monroe and rapper Problem on a hilarious—and oddly sexy—music video that takes you inside the bedroom of one of Hollywood's most popular stars. Watch it below:
youtube=https://www.youtube.com/watch?v=y9edgycYFQI&w=560&h=315
Great right? Now that you know a little about SLEEP (and a little too much about NPH), here comes the best best part: As part of neuro's campaign, the brand is giving away 1 million bottles of SLEEP—the first scientifically-based, all-natural beverage that supports a full night's rest. It has only 35 calories, and don't worry, it's non-habit forming. It also comes in two delicious flavors – mellow mango and tangerine dream.