NEWS
Watch Saoirse Ronan in the New Trailer for 'Twilight' Author Stephenie Meyer's 'The Host'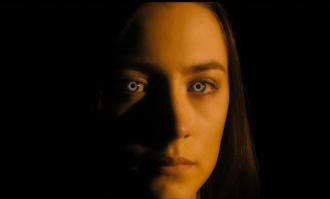 Saoirse Ronan stars in the new movie The Host, based on the best-selling novel by The Twilight Saga's author, Stephenie Meyer.
OK! VIDEO: THE TWILIGHT SAGA: BREAKING DAWN — PART 2 EXTREME TEASER TRAILER!
The Host tells the story of an alien invader who inhabits a captured human and comes to Earth to find the last surviving humans.
"It's a riveting story about the survival of love and the human spirit in a time of war," according to a synopsis on IMDB. "Our world has been invaded by an unseen enemy. Humans become hosts for these invaders, their minds taken over while their bodies remain intact. Most of humanity has succumbed."
Article continues below advertisement
So you'll have to wait, but wet your appetite with the teaser below!