NEWS
Watch the 5 Best Moments from Drake's Episode of Saturday Night Live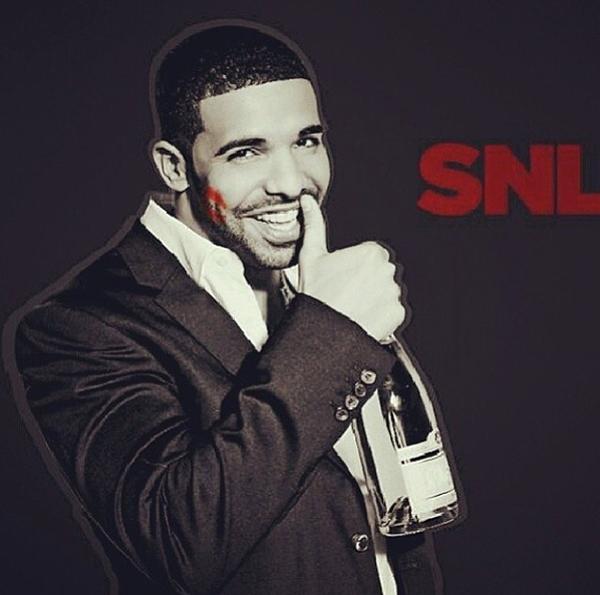 Okay, everyone else can just sit down—Drake was the best host of the 2013-2014 Saturday Night Live season thus far. He was front and center of every sketch, instead of being stuck in the back like some hosts, and he even followed several of the requests we gave on Friday, including a bar mitzvah sketch! Here were the best moments.
Photos: See Drake's funniest gifs from Degrassi.
For his monologue, he discussed one of his favorite topics: his Judaism. The whole bit was hilarious and he made a point to apologize for bringing YOLO into the lexicon, which we forgive him for.
Article continues below advertisement
hulu id=wnj9xtkwxbljdrxsb3k5pg width=512
The cast then did a genius play on the fact that Drake was on Degrassi before he was famous as a hip-hop star, by imagining other hip-hop artists appearing in 90s television shows. Drake playing his pal Lil Wayne on Family Matters is a fantastic concept, with even better execution.
hulu id=wi8zg_a-qh_t1iej6dvd2g width=512
Then came a Nancy Grace sketch to discuss the legalization of marijuana in Colorado. The best part of this was another Drake impression. His take on comedian Katt Williams was so funny and on point that it immediately became a trending topic worldwide last night.
MORE ON:
saturday night live
hulu id=lrbfyam-qta-e2gezkqwka width=512
Another highlight? New cast member Sasheer Zamata debuted last night, and she appeared in nearly every sketch. She is the main gal in this recorded song number about keeping your resolutions... while you can.
Photos: See how Drake celebrated his last birthday!
hulu id=lnzwviaz1hmzrv_8c_0ylq width=512
Drake performed twice, and our fave was his beautiful, unexpected medley of "Hold On, We're Going Home," into "From Time," which he sang with his rumored girlfriend Jhene Aiko. Toward the end of the incredibly intimate number, Drake sang-asked for Lorne to cut to commercial so he could be with Jhene, and we totally blushed.
hulu id=s1nc1dtxcesq7ddb-2v1aa width=512
What was your favorite moment of Saturday Night Live last night? Do you think Drake was a good host? What did you think of Sasheer's debut? Tell us in the comments below or tweet us @OKMagazine.