NEWS
Watch Wyclef Jean & Pitbull Catch Zumba Fever!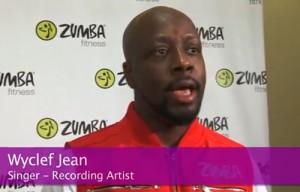 Zumba dance revolution has not only taken the fitness world by storm, but also Hollywood! Artists Wyclef Jean and Pitbull performed with with thousands of Zumba dancers during a massive concert this weekend in Orlando!
Over 6,000 instructors from 80 countries hit Florida for the 4th annual Zumba Conference — celebrating the dance workouts 10th anniversary —and were lucky enough to get down to the musical stylings of Wyclef and Pitbull.
Article continues below advertisement