NEWS
Wedding Guest Scams Kris Humphries Out of Big Bucks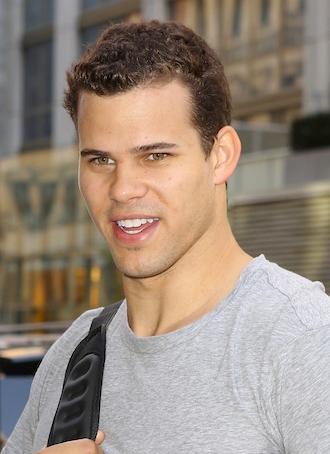 With a friend like this, who needs enemies? Newlywed Kris Humphries was scammed out of hundreds of thousands of dollars by a so-called friend who attended his wedding. Andrey C. Hicks was a guest at the extravagant nuptials of Kris and Kim Kardashian and even sat behind the couple during their rehearsal dinner!
Turns out, Andrey was arrested for supposedly running an investment scam to the tune of $1.7 million! As reported by TMZ, after the wedding Kris figured out there was a federal investigation in the works because Andrey was suspected of raising money for a billion dollar hedge fund that didn't exist.
Article continues below advertisement
Apparently he lied to several investors, Kris included, and told them all sorts of things like graduating from Harvard. In reality, the prestigious school kicked him out after three semesters of earning poor grades. As for the one math class he did take? He got a D minus.
Sources revealed to TMZ that Kris invested hundreds of thousands of dollars in the faux fund. On Friday, Andrey was arrested and charged with wire fraud. Although he was nabbed in Canada, officials believe he was en route to Switzerland. If convicted, Andrey could face up to 20 years in prison and a $250,000 fine. The NBA star's rep told E! News, "Kris Humphries is a victim of an investment fraud. He is working with law enforcement authorities and will not have any further comment until the matter is resolved."